Posts by Dustin
Dustin
http://atovec99
Dustin is an OVEC organizer. He's an 11th generation Appalachian, born and raised in West Virginia. He grew up in one of top coal producing counties. He is descended from a long line of coal miners including his own father, who passed away from cancer in 2014. Once an avid coal supporter, he was made aware of its destructive practices when Patriot Coal Company began blowing up a mountain named for his ancestors, surrounding their 200-year-old graves with a barren moonscape in a practice known as mountaintop removal (MTR). Witnessing increased flooding, entire communities uprooted and erased, and an ever escalating rate of poverty and health issues throughout the coal fields of Appalachia, he now works with the Ohio Valley Environmental Coalition to educate others, bring an end to the practice of mountaintop removal, and make a just transition away from coal to create a more sustainable and economically diverse Appalachia. He will continue to fight for the victims of coal and to save the mountains he loves.
14 posts found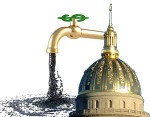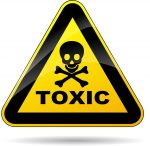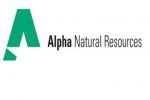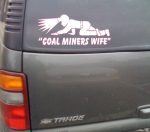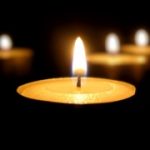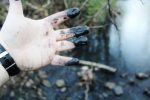 Hoots and Hollers
Dustin
Apr 13, 2017
Oops, They Did It Again – A History of Industry "Accidents"
The coal slurry spill on March 23 in Boone County was just the latest in a long list of "accidents" in our state.

More
Issues: Bakken, Coal, fossil fuels, Freedom Industries, Industry, MCHM, Mine safety, Mining Accidents, Pipelines, Pollution, regulation, Slurry, Slurry Spill, Water, West Virginia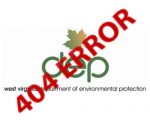 Hoots and Hollers
Dustin
Feb 15, 2017
Error 404: WVDEP NOT FOUND
For folks like me, who often have to access the WVDEP website's information, the last two weeks have been a struggle. When we try to use DEP's online databases, we are greeted with an error message or an ironic image of a sad face. That's because the DEP's servers have stopped working and have been down all this time.

More
Issues: accountablity, Coal, DEP, mining, Mountaintop removal, Permits, Pollution, West Virginia, WVDEP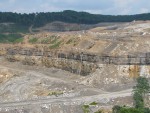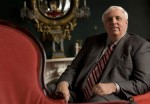 Hoots and Hollers
Dustin
May 8, 2015
Potential Gubernatorial Candidate Plans MTR Mine Near A Head-Start Preschool
In an April 21 article, Jim Justice, owner of Southern Coal Corporation, told the Beckley Register-Herald that he is considering running for WV governor in the 2016 election.  For the record, OVEC, as a tax-exempt organization, never advocates for or against any political candidate.  We do believe, however, that we play a positive role by providing […]

More
Issues: Clean elections, Coal, DEP, Mountaintop removal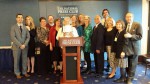 Hoots and Hollers
Dustin
Apr 20, 2015
And The Award Goes To….
On April 14, 2015, OVEC was one of the recipients of the second annual Jean and Leslie Douglas Pearl Award presented by the Cornell Douglas Foundation.  The ceremony took place in Washington D.C. at the National Press Club.  The following is the acceptance speech from OVEC's very own Executive Director, Janet Keating: Good afternoon. It is truly an […]

More
Issues: Fracking, Mountaintop removal, Social justice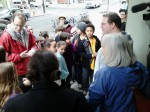 Hoots and Hollers
Dustin
Mar 9, 2013
Beauty and the Coal Beast
A March 8 post in "Grounded," The State Journal's energy blog, vice president of the West Virginia Coal Association, and notorious funny man, Chris Hamilton was quoted saying that some West Virginia delegates might not know "the difference between a dragline and a drag queen." He made these remarks at a recent coal industry conference […]

More
Issues: Clean elections, Coal, Mountaintop removal