We were saddened to learn of the passing of two of our amazing allies last week. OVEC staff would like to offer our condolences to the family and close friends of these two, along with the following memories of where their work intersected with ours.
Father Roy Gene Crist, an Episcopalian priest,  was a wise and peaceful leader in the successful struggles to save Gauley Mountain from the being completed ravaged by mountaintop removal coal mining.  We remember supporting and attending prayer vigils led by Father Crist which were inspirational times of peace and unity for many. One such vigil – near Ansted – was also attended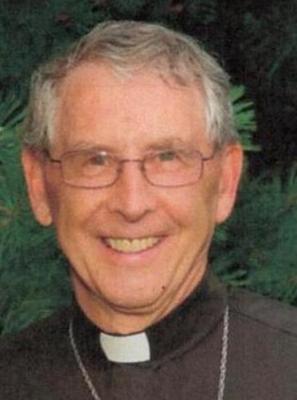 by some coal mining supporters who attempted to disrupt the service and move us from our designated location. Yet, the prayer vigil leaders continued to lead all present in peaceful prayers and songs. Someone started the first verse of Amazing Grace and this seemed to calm all who were in attendance – even the coal supporters – some of whom then either left the area or engaged in calmer dialogue with our members and allies who were in attendance.
We also remember that Father Roy Crist was willing to step outside the role of pastor and preacher, literally travel some risky roads and speak truth to power. This memory from March of 2008 is particularly poignant:
Despite snowy roads that kept many people from venturing forth, turn out was strong for the WV Senate Energy, Industry and Mining Committee meeting on SB588, a bill that would have effectively ended mountaintop removal. This event was filmed by WVPB and covered by the Charleston Gazette.  During the meeting, Joe Lovett, Cindy Rank, Denise Giardina, Chuck Nelson and Father Roy Crist all delivered passionate comments on why we must end mountaintop removal now.
Father Roy Crist's memorials and services were held in Ansted over the weekend.
We are also saddened by the sudden death of our ally Chris Hale, who founded Friends of Water. 
We remember Chris's musical gifts and also that he was a passionate spokesperson for the critical need to protect our source water streams in West Virginia – especially in the wake of the MCHM chemical spill of 2014. He was also a friend and supporter to many in our movement, and will be missed greatly. He passed from our midst way too soon. You can read more about Chris' wonderful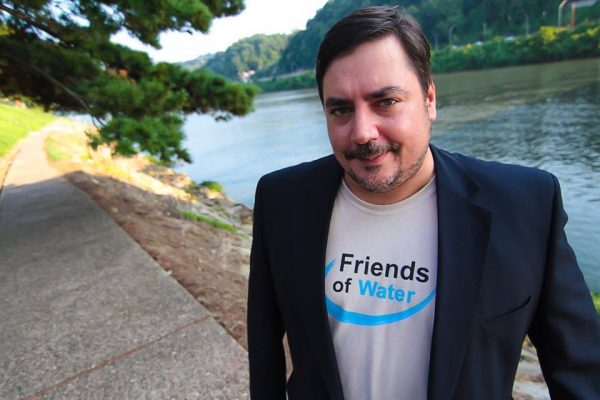 work in the Register-Herald here. We do, indeed, hope that many people continue Chris' work and legacy.
His friends in Berea, KY, are currently working on putting together a memorial for him in August and have created a Facebook group 'For Chris' with information about that.
One of our OVEC members – DL Hamilton – plans to offer prayers for both of these great men at the upcoming Keeper of the Mountains solar powered music festival, July 7-9. She says:
"I had planned to attend anyway, but I am now drawn to the fire circle on Saturday morning where we will send prayers up for Roy Gene Crist and Chris Hale, strong Mountain Keepers. I hope you can join us then, and I'm sure you will choose to stay longer."
See here for more information on "Our Day in the Sun" Solar Festival.