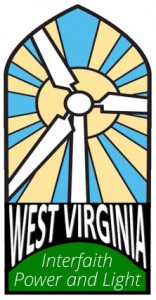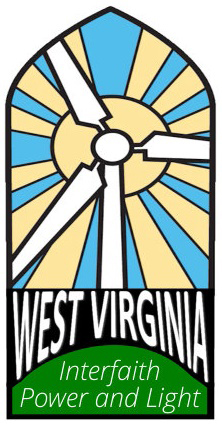 Below are the comments made by Rev. Dr. Rose Edington, Minister Emerita, Unitarian Universalist Congregation in Charleston WV, on November 28, 2017 at the EPA's hearing on its proposed repeal of the Clean Power Plan. Rose is also on OVEC's Board of Directors.
Good afternoon.  I am Rev. Rose Edington, a Unitarian Universalist minister and member of the West Virginia Interfaith Power and Light Steering Committee. 
As the Christmas season approaches, and especially today, I am reminded of the little town of Bethlehem, where it was prophesied, "And you, O Bethlehem, in the land of Judah, are by no means least among the rulers of Judah." Bethlehem is the town in the carol where we sing "in thy dark streets shineth an everlasting light; the hopes and fears of all the years are met in thee, tonight."
And I thought, "And you, O West Virginia, are by no means least among the states of the United States. You, O Charleston, on behalf of our nation, will hear our hopes and fears as we grapple with climate change issues, and as we seek a beacon of hope in the bleakness of climate change denial and increasing carbon emissions."
I choose to speak today because I am so discouraged by the unraveling of good laws that many of us have spent years praying, organizing and advocating for. I speak to protest that I hope this hearing is not a charade—is not a step in some fore-ordained process that would deprive us of a cleaner, more healthy future.  We—this state, our nation, our planet—need the Clean Power Plan, and we fear its repeal and the bleakness that would bring to our lives. In 2015, we celebrated this hopeful plan that gives the Clean Air Act the tools it needs to work on today's climate challenges.
We don't want lose our clean air for the proverbial mess of pottage. That mess of pottage is a false promise that if we the people will sacrifice the necessity of clean, unpolluted air in exchange for jobs, then all will be well. The experience of those living with extraction industries shows that it is not. Otherwise, why would we here in West Virginia and in much of Appalachia have so much poverty and ill health?  We cannot afford to sacrifice our health and that of our children. We want clean jobs that develop clean power. 100 per cent renewable energy is in reach by 2050 or earlier, and renewable energy here in the United States is creating jobs twice as fast as any other industry. Why, then, should our nation in general and this state in particular, provide "dirty power" to other countries to use while they invest in clean power technology, leaving us out of a wholesome future?
As a person of faith, I believe that  whatever anyone's faith background may be, we are called to live in right relationship with one another and with all of creation. The Clean Power Plan helps with that. It gives hope that we, real flesh and blood people who actually breathe real air, count. To repeal the CPP removes our protection from having a check on corporations who are  paper people whose profits should not count more than real people's lives.
While I believe in the separation of religion and state—that there should not be a law regarding an establishment of religion, I believe religion has a role to play in the public square. Indeed, Interfaith Power and Light is active in 40 states and has involved over 20,000 congregations in programs that teach and model energy stewardship in their faith communities.
In addition to offering educational programs on climate issues, religion has a prophetic and moral role that asks such questions as:
What kind of country denies the factual reality of climate change and thereby steals its children's futures and damages their health?
What kind of country will allow the destruction of creation, with its awe and wonder, for the sake of greed?
We are all in this world together. If we are to survive, we need to learn to love one another, to be in right relationship with creation, and to realize there is enough abundance for everyone's needs.
The Clean Power Plant is one factor that helps us meet the moral challenges of today.
Also see: