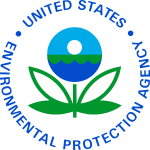 Update: Here are some talking points you can use for making your comments.
The Trump Administration's EPA, led by climate-change-denier Scott Pruitt, is proposing to repeal the Clean Power Plan.
As this EPA notes;
On March 28, 2017, Administrator Pruitt signed a notice indicating the EPA's intent to review the Clean Power Plan, in accord with the President's Energy Independence Executive Order. On October 16, the EPA proposed to repeal the Clean Power Plan, proposing that it is not consistent with the Clean Air Act. EPA is now taking comment on that proposal and has extended the public comment period to January 16, 2018.   
So far, the only hearing on the proposed repeal will take place 9 a.m. – 5 p.m. on November 28 and 29 at the State Capitol in Charleston, WV. If the EPA receives a high volume of requests, the agency may continue the public hearing to November 30. 
Register here to comment at the hearing, or notify Ms. Tanya Johnson by email at airaction@epa.gov; or by telephone: (888) 627-7764. You have until November 16 to register to speak at the hearing. Written comments will be accepted until January 16, 2018. See *From EPA: How to Comment* below for details on how to submit written comments.
We all need to register to speak against this repeal, even if we all don't get a chance to speak. We need to demonstrate an overwhelming response to this hearing in Charleston, WV, a response the EPA does not likely expect to come from coal country!
As our good friends at CHEJ say in encouraging you to sign up and speak out:
We need more powerful voices and numbers than the coal, oil and gas industry. They picked this time and place, Charleston, West Virginia, to make it as difficult as possible for grassroots leaders.
We must show EPA and their corporate friends that any barriers to public participation won't hold us back. Register here today so we can front load the hearing. We're in a fight for our lives and the future of our planet.
Once you register, please let Lois Gibbs at lgibbs@chej.org know  so she can follow up with you on the 17th (when final slots will be assigned) to get your confirmed speaking slot information so that we can coordinate swapping in our leaders who will actually be there, if you can't be or are late. 
CHEJ can help many of you get to get there, if you need gas or something else. This is critically important to all our ground work to stop the fossil fuel industry and move to more sustainable energy. We'll be happy to provide talking points for you to use if needed. Please help us show EPA they are wrong, and we won't stop pushing back.
Note: Also coming up on Nov. 28 in Charleston: The People's Hearing – see below
The Clean Power Plan is designed to reduce emissions of carbon dioxide and thus slow some of the catastrophic effects of climate change. If you are going to comment at the hearing and would like OVEC to share some talking points, e-mail us at info@ohvec.org.
You may recall back in 2014, we asked you to join us as we went to hearings about the implementation of the Clean Power Plan and spoke up for it to be strengthened. In 2015, we stood up to WV Attorney General Patrick Morrisey and Attorney Generals from 23 other states who were  seeking to delay the Clean Power Plan. in 2016, OVEC volunteer Mary Wildfire delivered this impassioned speech outside the DC Circuit Court while a show down on the Clean Power Plan went on inside. 
Now we find ourselves in the situation of having to stridently and urgently speak up to keep the protections enabled by the Clean Power Plan. Save the Clean Power Plan as is!
Here'a an excellent read from the president of the Union of Concerned Scientists on how and why the EPA is making this move. Read it for some inspiration for making your own comments: Scott Pruitt's Cynical Move to Rescind the Clean Power Plan
Some other info that might help inspire your comments:
2017 is set to be among the three hottest years on record—and that's even worse than it sounds
Here's a Clean Power Plan fact-sheet archived from the old EPA website, before it was purged of climate science info by the Trump Pruitt EPA. 
Renewable energy is creating US jobs twice as fast as any other industry
100 per cent renewable electricity in reach by 2050 or earlier
White House-approved report concludes humans are behind climate change
Bombshell: Ending Clean Power Plan could kill 100,000 Americans by 2050
Coal is dying — EPA's Clean Power Plan reversal can't save it
Tell EPA Administrator Scott Pruitt to Stand Up for Our Communities NOT Polluters
Climate change already costing U.S. billions, GAO report says
Even Trump's EPA says Obama's climate plan would save thousands of lives each year 
Also Coming Up: The People's Hearing
The Sierra Club and allies are organizing a full day of activities to show Trump and his EPA that we support climate action now.
WHAT: People's Hearing and press event on proposed repeal of the Clean Power Plan
WHEN: Tuesday, November 28
WHERE: Charleston, WV
For info and to RSVP: Bill.Price@sierraclub.org
As Sierra Club says:
Trump and Scott Pruitt are again putting polluter profits before the health and safety of our communities and the environment, despite overwhelming support of the Clean Power Plan demonstrated by 4.3 million comments, and thousands rallying and testifying in support at listening sessions and public hearings.
And surveys show that 65% of voters in the 2016 election oppose efforts to take away the EPA's ability to limit carbon pollution from power plants. We need to make sure Trump and Pruitt get the message.
Coal power plant pollution sickens our families and makes climate change worse. The Clean Power Plan will help curb pollution, and prevent 90,000 asthma attacks, 300,000 missed work and school days, and 3,600 premature deaths annually by 2030.  All these impacts disproportionately affect communities of color and low-income families. This means that any attempt to dismantle the Clean Power Plan is an added assault on the most vulnerable populations among us. 
For the health of our families and safety of our future, as monster storms and wildfires pummel our nation, we must keep the Clean Power Plan in place. But Trump's EPA wants to repeal the Clean Power Plan completely. 
Now that the EPA has announced its plan, we must fight back. RSVP for the hearing in Charleston today!
Oral comments and supporting information presented at the public hearing will be considered with the same weight as written statements and supporting information submitted during the public comment period. Comments must be received by January 16, 2018.
Comments on the proposed repeal should be identified by Docket ID No. EPA-HQ-OAR-
2017-0355, and may be submitted by one of the following methods:
o Online:
Go to https://www.regulations.gov and follow the online instructions for
submitting comments to Docket ID No. EPA-HQ-OAR-2017-0355.
o Email:
Comments may be sent to a-and-r-Docket@epa.gov. Include Docket ID No.
EPA-HQ-OAR-2017-0355 in the subject line of the message.
o Fax:
Fax your comments to: (202) 566-9744. Attention Docket ID No. EPA-HQOAR-2017-0355
o Mail:
Environmental Protection Agency
EPA Docket Center (EPA/DC) 
Mail Code 28221T,
Attention Docket ID No. EPA-HQ-OAR-2017-0355
1200 Pennsylvania Avenue, NW
Washington, DC 20460
o Hand/Courier Delivery: EPA Docket Center, Room 3334, EPA WJC West
Building, 1301 Constitution Avenue, NW, Washington, DC 20004, Attention Docket
ID No. EPA-HQ-OAR-2017-0355. Such deliveries are only accepted during the
Docket's normal hours of operation, and special arrangements should be made for
deliveries of boxed information.
For additional information, including the full EPA public comment policy, please visit
https://www.epa.gov/dockets/commenting-epa-dockets.