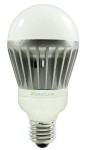 A new program aims to help non-profits in the state, while helping AEP customers save energy. Saving energy not only saves you money, but also helps cut the demand for fossil fuels, and the sooner we #BreakFree from fossil fuels, the better chance we have of staving off the most dire consequences of climate change.
To learn about assorted steps they can take to save energy, AEP costumers can sign up for a free in-home "HomeSMART energy assessment." The assessment provides you with a report on where your home is wasting energy, and measures you can take to save energy and AEP can even install simple, low-cost energy efficient improvements, if you grant permission.
AEP subsidiary Appalachian Power is sponsoring a contest and rewards program to build participation in its HomeSMART Energy Assessment program, and to help non-profit organizations save on their energy bills. The reward: For every home that a non-profit group  signs up for the in-home energy assessment, that group will receive at least $10 worth of energy efficiency improvements for its offices. The contest: The non-profit group that signs up the most homes for the in-home energy assessments wins a $10,000 energy efficiency upgrade for its building! (We think you can see where we are going with this…)
Over the last several months, Energy Efficient West Virginia, WV Interfaith Power & Light, and Appalachian Power Co have worked to identify non-profits groups in the power company's service area. So far, they have six signed up and ready to receive credits!
Here's How You Can Help
Sign up for the Home Energy Assessment – Before August 31st, 2016!

The energy assessments give you the tools to start cutting energy costs at home, including a supply of items for your home such as high efficiency light bulbs, pipe insulation and low-flow faucet attachments for immediate energy savings. 

Go to honeywell.takechargewv.com/enrollment or call 855-231-5277 to sign up today. 

Y

ou must specify which non-profit (hint: OVEC) you want the credit to go to using the PromoCode provided below:
Sign EEWV's Energy Saving Pledge
EEWV has created an Energy Saving Pledge that will enable certain folks to obtain discounts on energy efficiency upgrades, and will provide updates on energy saving opportunities. Learn more and sign up here!
.