We hope you will come out this Saturday, May 21, from 10 a.m. to 4 p.m. for the second annual Huntington Sustainability Fair in the Old Central City commercial district.
The fair, which is free and open to the public, will take place at The Wild Ramp, 555 14th St. W., and at the Charles Holley Gazebo, located across the street from The Wild Ramp. It will showcase many of the sustainable efforts occurring in the Tri-State through workshops, hands-on demonstrations and exhibits.
Festivities include live music, food vendors and the annual Tour de PATH bicycle ride.
Top off the fair with a visit to the OVEC office, just up the street at 725 14th Street West. Join us from 4:15 to 5 p.m. for a meet and greet reception. Refreshments served. At 5 we'll screen Fridays at the Farm, a short film (19 minutes). At 5:30 we'll screen Cowspiracy: The Sustainability Secret. There's limited seating, so come early.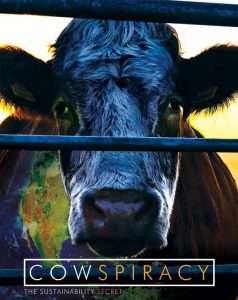 Cowspiracy: The Sustainability Secret is a feature-length environmental documentary following an intrepid filmmaker as he uncovers one of the most destructive industries marring the planet today – and investigates why the world's leading environmental organizations are too afraid to talk about it. As eye-opening as Blackfish and as inspiring as An Inconvenient Truth, this shocking yet humorous documentary reveals the absolutely devastating environmental impact large-scale factory farming has on our planet.
The reception and film screenings at the OVEC office are free, but donations will gladly be accepted: We are in the midst of a challenge grant and need to raise $20,000 by June 1. (Please help! Donate here via credit card, or here via PayPal.)
The Huntington Sustainability Fair is a cooperative effort by Sustainable Living for WV, the Marshall University Sustainability Department, The Wild Ramp, OVEC, the Old Central City Association, Greater Huntington Park & Recreation District, Tour de PATH and many more. Check out the Facebook page here.