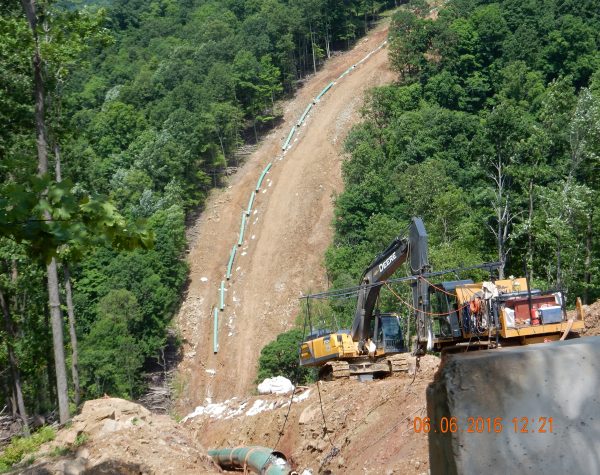 Watch this space for points you can use in making your own comments.
 While we encourage that you submit your own comments for greater impact, click here for an easy online way to submit comments, thanks to Appalachian Voices. 
Heads up! The draft environmental impacts statement (DEIS) for the proposed Atlantic Coast Pipeline (ASP) is out and ready for your comment.
(Note that this proposed pipeline is not one of the ones proposed for the Huntington area, but it proposed for more eastern counties of West Virginia. Follow a link here to see a map of the proposed ACP route here.)
FERC, the Federal Energy Regulatory Commission, says comments on the DEIS must be received in Washington, DC on or before April 6, 2017. You can e-file your DEIS comments here. 
Over the coming months, we will add information that will help you craft your comments, so stay tuned. If you want to comment in person, FERC will hold public meetings starting in February. We will post details as we have them.  
Here's a January 28 update: Public Hearings to Comment on DEIS on Atlantic Coast Pipeline
Some news coverage so far:
Feds say Atlantic Coast Pipeline will create jobs; opponents say it's not worth risk 
Pipeline Path Called "Landslide Prone"; Feds "Ignore Risks"
Long-awaited draft environmental statement on Atlantic Coast Pipeline released
FERC staff: Atlantic Coast Pipeline should move forward despite environmental impacts 
Both Sides Research New Atlantic Coast Pipeline Statement 
You may recall that we urged you to comment during FERC's scoping process for this DEIS. Check back over some of that information, as you can bet some of the concerns you brought up were not adequately (if at all) addressed: