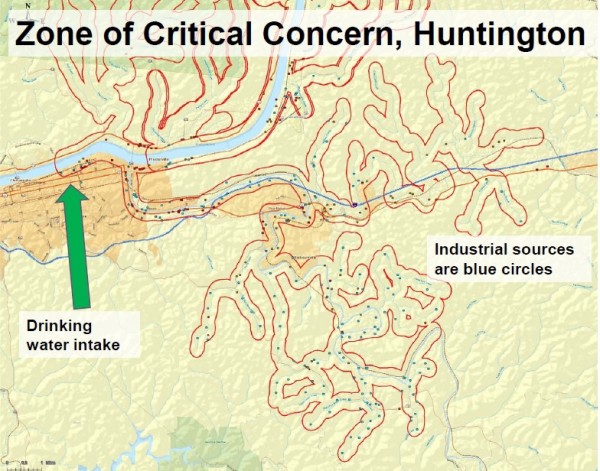 News: Bill gives public more details about drinking water threats
In the wake of the January 2014 water crisis, the WV Legislature passed SB 373, a law intended to help give the public a voice in protecting our drinking water. The law requires most of the state's public water systems to write up Source Water Protection Plans (SWPPs) by July 1, 2016. The water utilities are required to encourage public participation in creating the plans. We're encouraging you to get involved, too.
You can provide input online or at meetings, some of which are listed below. You can check out a summary of your area's local draft SWPP (a draft awaiting your input!) by using this form.
WV Rivers Coalition has created this excellent Citizens' Guide to Getting Involved in Drinking Water Protection. Use it!  If you want to learn more about how to be involved, WVRC is holding a Safe Water Public Forum in Ansted on March 22. Details here.
You can learn more about SB 373 here.
If your water utility is part of the WV American Water (WVAW) system, then you can use this form you can use to submit comments online if you can't attend one of the meetings listed below.
Tool: EPA's Drinking Water Mapping Application to Protect Source Waters
Here are the meetings WVAW is holding:
Bluefield–Bluestone Water Systems
Wednesday, March 16, 1:00 p.m. at the Bluefield City Hall Board Room, 200 Rogers Street, Bluefield, WV 24701
Bluefield–Bluestone Water Systems
Wednesday, March 16, 6:00 p.m. at the Pipestem State Park, McKeever Lodge Cardinal Room, 3405 Pipestem Drive, Pipestem, WV 25979
Bluefield Source Water Protection Plan Draft
Bluestone Source Water Protection Plan Draft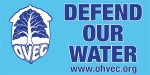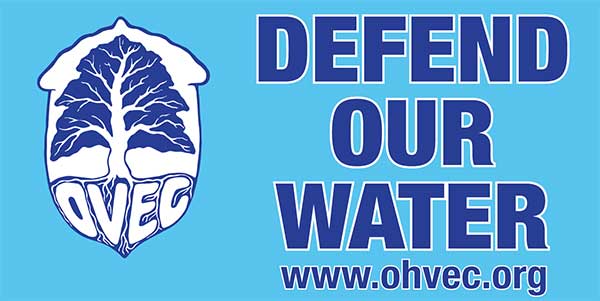 Huntington Water System
Thursday, March 17, 1:00 p.m. and 6:00 p.m. at the Marshall University Brad D. Smith Foundation Hall, 519 John Marshall Drive, Huntington, WV 25703
Huntington Source Water Protection Plan Draft
Note: If you want to join up with OVEC and the League of Women Voters folks who will be at the Huntington meeting, email info@ohvec.org. 
Weston Water System
Friday, March 18, 1:00 p.m. and 6:00 p.m. at the Lewis County Senior Center, 171 West 2nd Street, Weston, WV 26452
Weston Source Water Protection Plan Draft
Webster Springs Water System
Tuesday, March 22, 1:00 p.m. and 6:00 p.m. at the Town of Addison City Hall Social Room, 146 McGraw Avenue, Webster Springs, WV 26288
Webster Springs Source Water Protection Plan Draft
Kanawha Valley Water System
Wednesday, March 23, 1:00 p.m. and 6:00 p.m. at the Bridge Valley Community & Technical College – Advanced Technology Center, 1201 Science Park Drive, South Charleston, WV 25303
Kanawha Valley Source Water Protection Plan Draft
Gassaway Water System
Tuesday, March 29, 1:00 p.m. and 6:00 p.m. at the Gassaway Town Hall, 416 Elk Street, Gassaway, WV 26624
Gassaway Source Water Protection Plan Draft
New River Water System
Wednesday, March 30, 1:00 p.m. and 6:00 p.m. at the Fayetteville City Hall, 125 North Court Street, Fayetteville, WV 25840
New River Source Water Protection Plan Draft