Ohio Valley Environmental Coalition
Action Alert


Supporting Organized Voices and
Empowered Communities Since 1987
 

Apr 2, 2021

View / Comment Online
It's been a roller coaster, but there are only 8 days left in the West Virginia legislative session. We at OVEC are preparing a list of what passed, what didn't, and what might have slid under your radar. However, there's still time to act on a few crucial bills in WV and across the Ohio River Valley, so check out our curated list of actions below.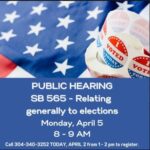 URGENT, ACTION NEEDED TODAY: SB 565 is picking up steam in the WV Legislature. The bill has already passed the Senate and is now before the House Judiciary Committee. The bill would:
Eliminate the most popular days of early voting (the Friday and Saturday before Election Day) that have been available to voters for nearly 20 years. 
Allow county clerks and the Secretary of State to start the process of removing purging you from the rolls after missing one election.
Gut automatic voter registration at the DMV before it has been implemented, even though AVR increases the accuracy of the rolls and reduces the costs of maintaining them. The WV Legislature passed AVR in 2016 with strong bipartisan support.
The committee will hold a virtual public hearing Monday, April 5 at 8 AM. Please call the House Judiciary Committee at (304) 340-3252 between 1 and 2 PM TODAY to sign up. Requests to speak will not be recognized after 2 PM. Information needed: Your name, e-mail address, the entity you represent (if any), whether you support or are opposed to the legislation, and phone number. If you can't make the hearing, contact members of House Judiciary and your delegate(s). Tell them to oppose these unnecessary changes to restrict West Virginians' access to voting and vote NO on SB 565.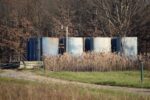 URGENT, LAST DAY FOR ACTION: The Sardis injection well in Monroe County, Ohio, threatens nearby residents with air pollution, groundwater contamination, and the risk of earthquakes. Click here to demand ODNR denies all permits for the Sardis injection well.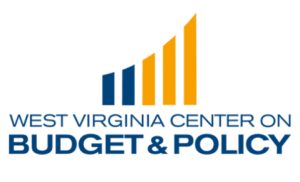 Neither the Governor's tax bill or the Legislature's version made it through Crossover Day, but HB 3300 was amended in committee to address taxes.
From the West Virginia Center on Budget and Policy: The bill currently cuts the income tax immediately by 50%, replacing it with the highest state sales tax in the nation (8.5%), a grocery tax, and a budget gap requiring cuts to Marshall, WVU, 1.5% agency cuts across the board, and the elimination of funding to WV Public Radio. It also results in an overall tax increase for the majority of West Virginia households in the first year. Contact your members of the Senate. This bill will likely be up for a vote in the full Senate on Monday or Tuesday (depending if the Senate meets on Saturday). You can find their phone numbers here or contact them at this link via email.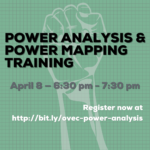 OVEC is hosting a Power Analysis and Power Mapping Training on at 6:30 p.m. on  April 8. Register here for the event. We'll cover two important and often-confused components of setting your strategy to win an issue. With power analysis we will evaluate our own power relations when it comes to campaign planning. With power mapping, we will examine the paths of influence to get your win. Please plan to join us!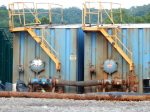 Our fight continues to uphold the unanimously-passed Aboveground Storage Tank Act that came about as the result of the water crisis in 2014. Legislators are yet again attempting to deregulate tanks that store oil and gas waste near drinking water intakes. The bill, HB 2598, passed the House in mid-March but hasn't moved from the Senate Judiciary Committee in weeks. Tell our legislators that regulation prevents disaster with this quick action from West Virginia Rivers Coalition or call the Senate Judiciary Committee and demand a "NO" vote.
A proposed legislative change could place the health of Ohio's frontline communities at risk. The Ohio Environmental Protection Agency (OEPA) is seeking a revision to Ohio law that would allow for the automatic extension of air permits-to-install (PTI) for major polluting facilities, potentially threatening local air quality and eliminating opportunities for public input. We fought for a 30-day extension to the public comment period—and won. That gives us more time to tell USEPA to deny automatic extensions to Ohio air permits. Click here to let them know where you stand.