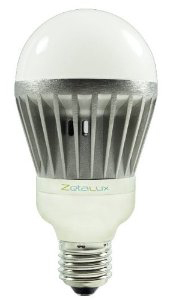 You have the chance to speak directly to Public Service Commissioners to encourage them to encourage energy efficiency and deny the $1 billion transfer of two expensive coal-fired power plants.
The WV Public Service Commission is starting its Evidentiary Hearing on Appalachian Power's proposal to dump expensive coal-fired power plants on WV consumers on Tuesday, July 16th. I am inviting you out to encourage the Public Service Commission to deny this transfer and direct Appalachian Power to pursue better options available like job-creating, money- saving energy efficiency!
The hearing starts at 9:00 a.m. on Tuesday, July 16, in the Hearing Room on the 1st Floor of the Public Service Commission's building at 201 Brooks St, Charleston, WV.
It's important to note that while your presence at this hearing shows the bodies behind the 1,000+ Letters of Protest that have been delivered to the Public Service Commission, but it unfortunately won't be clear until the day before or day of the Hearing whether they will accept comments from the Public.  The PSC is a tricky body and we hope they accept in-person public comment, but even having people in the room reiterates that we are concerned with this transfer.
Please RSVP to this hearing so we can help you prepare comments if they allow public comment and update you on the status of public participation. RSVP to me at dan@ohvec.org
Instead of raising our rates, Appalachian Power should aggressively expand energy efficiency programs to lower our electric bills and create thousands of jobs in our communities.
American Electric Power already runs stronger energy efficiency programs in Kentucky, Ohio, and other states than they do in West Virginia. These programs employ Kentuckians and Ohioans in good paying jobs and help lower electricity bills. Why should West Virginia be saddled with the ownership of expensive power plants rather than receiving the benefit of the energy efficiency programs that work in other states?
You can help stop Appalachian Power from putting our already high electric bills at risk. Appalachian Power should be evaluating all of their options for affordable electricity generation and expanding their investment in energy efficiency and your presence at this Hearing can help make that happen.
Remember to sign our petition here.