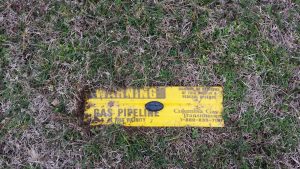 Update: Talking points you can use.
In case you haven't heard, Columbia/ TransCanada's Mountaineer Xpress Pipeline is proposed as follows (from Columbia Pipeline Group site):
[This project consists of] "approximately 165 miles of various diameter pipeline, three new compressor stations, modifications to three existing compressor stations and one regulating station. The Mountaineer XPress project (MXP) would provide an additional 2.7 billion cubic feet per day capacity of firm transportation service from the Marcellus and Utica production areas to markets on the Columbia Gas Transmission system, including markets in western West Virginia, TCO Pool, and other mutually agreeable points.
In addition the construction of the new large-diameter, high-pressure pipeline, the project will include the following major components:
New compressor stations constructed in Calhoun, Doddridge, and Jackson Counties
Modifications to CPG's existing Lone Oak Compressor Station in Marshall County, requiring one new gas-fired compressor unit and piping modifications
Modifications to the existing Ceredo Compressor Station in Wayne County requiring two new gas-fired compressor units and piping modifications (scroll down at this link for some info on the current Ceredo Compressor Station)
Modifications to the existing Elk River Compressor Station in Kanawha County requiring one new gas-fired compressor unit and piping modifications
We know now that this pipeline is one segment of a system of at least four pipelines which Columbia Pipeline Group, (now includes TransCanada), is currently developing and/or renovating to transport Marcellus and Utica Shale gas from and through PA, WV, KY, and OH shalefields to mega-compressor stations and/or refineries in the Huntington area, and then potentially to the Gulf Coast for export.  
The MXP is proposed to pass under the Kanawha River near Midway/Frazier's Bottom and will impact many headwater streams. Some of the other pipelines Columbia Pipeline Group are now planning will pass under the Ohio River. Our tap water sources in this region are at stake!
FERC (the Federal Energy Regulatory Commission) has just issued the DEIS (draft environmental impact statement) on MXP. See FERC's information on this here. 
Download the DEIS at these links: 
Hard copies of the DEIS are supposed to be available in public libraries in impacted counties. We have verified that the DEIS is available in the Central City library near the OVEC office, as well as the main Cabell County library in downtown Huntington, and the Putnam County library. We should have received a copy at the OVEC office, but so far have not.
If you are concerned about this pipeline or its compressor stations, then please come to one or more of these hearings (info below) and plan to speak about your concerns. There is power in numbers!
Comments may also be submitted to FERC in writing until April 24, using this link. You will need the docket numbers for the project. These are: CP16-357-000 (MXP) and CP16-361-000(Gulf Xpress). 
MXP public hearings:
Please contact us at info@ohvec.org or 304-522-0246 for more information.
If you live in Roane, Jackson, Putnam, Cabell or Wayne counties, near the route of the MXP or SM-80 pipelines, and would like to get involved in our stream monitoring program, please contact robin@ohvec.org.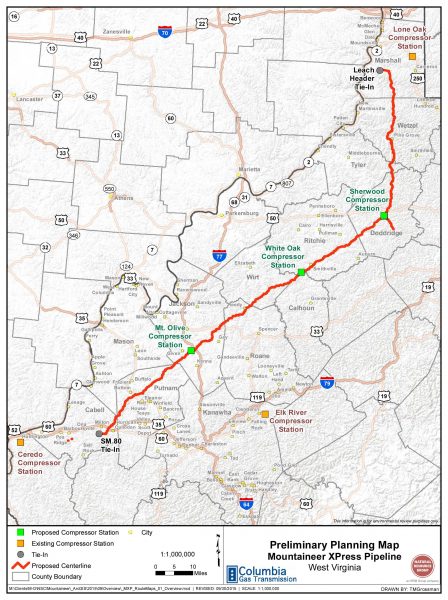 News: