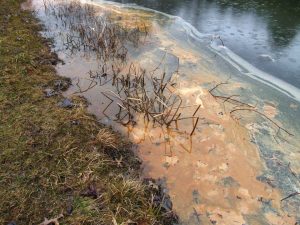 Have you heard? This coming Tuesday, June 7, is the day to declare that your corner of America needs to go "FRACK FREE!"
Frackfree America has declared June 7 a Frack Free America Day of Action. We encourage you to get local in joining this national action by engaging in some type of public, legal and peaceful way of declaring your neighborhood and/or community's aversion to gas fracking encroachment. You could host a "toxic tea party" or a silent or prayer vigil. Click here to find a list of ideas for ways you can participate.
If you take photos of your action, please be sure tag us on Facebook and "@" us on Twitter so we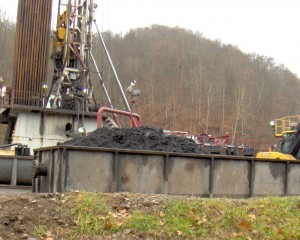 can further share the action. If you don't do social media, you can e-mail your photos to info@ohvec.org. We'll share the shots for you and we may print them in our fall newsletter (our summer newsletter is at the print shop now).
Note that you can also join an awesome fracking action underway June 6 – 8 in VA and WV, the Seeds of Resistance Tour. All the details are here. If you contact us right away, you may get one of the last spots in an OVEC carpool heading from Huntington to Weston on June 8. Details here.
You can also support another fracking action we are calling "Bike for Bill." Details here.
One great, effective option for the Frack Free America day of action is to take a few moments to write a letter to the editor (LTE) of your local newspaper. We have some tips on writing letters to the editor here.
Writing about personal experiences that you have had, or know that others have had, is often a super topic for a LTE. If you want some factual information on the problems associated with pipelines and/or gas fracking operations to add to your LTE, check here. It's also a good idea to mention your elected leaders—by name—in your LTE. This gets their attention and lets them know you are an informed voter! If you need to research elected leaders in particular areas of the state or nation, check here. You can also obtain upcoming election information on this site; be sure to "Remember in November" this year!
OVEC organizer Robin Blakeman recently wrote a LTE to the Huntington paper, below, which you may want to use as a model for your own LTE. (Do feel free to adapt any information that you wish for your personal LTE, but please do not copy and paste this letter into your own submission.)
You're invited to a toxic tea party! Location: any waterway in WV. Why: Lax regulations, inadequate staffing of our DEP, and corporate greed are turning our waterways in West Virginia into sites for toxic tea parties.
Not only are we dealing with legacy and current pollution from coal mines and chemical plants, we are increasingly feeling the effects of gas industry expansion—from water extracted from our streams for unconventional horizontal gas drilling—aka fracking—to waste disposal of polluted frack water near our source water intakes in many county landfills.
Lest residents of Cabell, Putnam or Wayne counties feel excluded from these "parties," Columbia Gas is going to make sure we are invited. Two of their proposed thirty to thirty-six inch pipeline projects are proposed to pass through our counties—the so-called Mountaineer Xpress and the Leach Xpress lines.
I certainly hope our local elected leaders, Governor Tomblin, Senators Manchin and Capito, and Congressman Jenkins are aware that these pipelines are proposed to travel underneath both the Kanawha and Ohio rivers, as well as underneath one of the busiest stretches of highway in our state—I-64 between Milton and Hurricane.
Please join me in alerting our elected officials to opposition to these ill-advised projects. Our area is also very likely to soon see the same increases in truck traffic, drilling activity, and out-of-state worker invasion that more northerly counties have seen. This is because of the Rogersville Shale field—a very deep layer of petroleum rich shale—which petroleum industry moguls are planning to "develop" as soon as gas and oil prices rise.
From lessons taught me by citizens of Doddridge and Wetzel counties, I can tell you this will bring more problems than opportunities. So, get ready Tri-state area: toxic tea parties are coming our way, unless we unite to stop this onslaught!
Please do take action on June 7. Go Frack Free America!