Posts by Robin Blakeman
50 posts found, showing 20 per page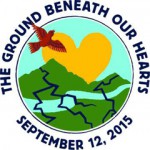 Hoots and Hollers
Robin Blakeman
Oct 1, 2015
Prayers for The Ground Beneath Our Hearts
On September 12, despite cold, wind and rain, about 25 people from across West Virginia showed up for the Ground Beneath Our Hearts, held at a picnic shelter in Kanawha State Forest. They came to honor and heal the people and places we love. As people entered the picnic shelter, they noticed a prayer cloth catching the wind. Each person […]

More
Issues: Faith, Fracking, Marcellus Shale, Mountaintop removal, Social justice
Hoots and Hollers
Robin Blakeman
Feb 3, 2015
Defend Our Water: Save SB 373!
It took intense citizen pressure to pass SB 373, and we need to build that pressure again to preserve the improvements to water regulation gained in that bill. Act fast because this bill (HB 2574) seems fast tracked, with only one committee reference (House Judiciary).

More
Issues: Aboveground storage tanks, Coal, Health, Marcellus Shale, MCHM, Pollution, Social justice, Water, WV American Water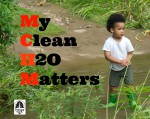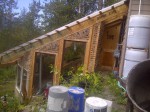 Hoots and Hollers
Robin Blakeman
Oct 14, 2014
From Appalachia to Alaska: Some Big Challenges
From September 1 - 8, I — Robin B — participated in the trip of a lifetime. Thanks to OVEC and an anonymous donor, I participated in the Presbyterians for Earth Care N-W Regional Conference titled "Seeing the Signs of the Times; A Practical Theology of Climate Change"; essentially this involved a ground tour of Alaska from Anchorage to the Fairbanks area. Traveling to Alaska was the biggest step away from "home" that I have ever undertaken. Little did I realize how my definition of the word "big" would be expanded by this journey.

More
Issues:
Climate change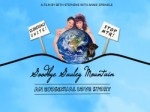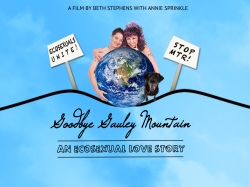 Hoots and Hollers
Robin Blakeman
Aug 3, 2013
The Great Ohio River Relay Needs You!
August 29 update: The kick-off event will be in Pittsburgh at the Mr. Rogers statue, not Point Pleasant Park Calling all kayakers, canoeists, bicyclists, walkers, runners, rollerbladers or anyone who can transport a baton by any non-fossil fuel means. And, calling anyone who can attend a rally. We're going to need you to help us […]

More
Issues: Fracking, Health, Marcellus Shale, Social justice, Water
Hoots and Hollers
Robin Blakeman
May 31, 2012
A Warning from Doddridge County
What's worse than mountaintop removal water polluting your Memorial Day Holiday? Possibly "brine water" from fracking operations. To see why, view this YouTube  video and this one, along with the photos posted here. During Memorial Day weekend, Doddridge County residents tested road puddles made where a gas company truck had just sprayed, reportedly to control […]

More
Issues:
Marcellus Shale
Hoots and Hollers
Robin Blakeman
Apr 3, 2012
Let's Talk Energy Ethics
Topping my list of things to be thankful for these days is the National Council of Churches' (NCC) strong support for ending the ravages of mountaintop removal (MTR) coal mining. The National Council of Churches, with an office located in DC, recently hosted an event called "Ecumenical Advocacy Days." Of the more than 800 participants […]

More
Issues: Energy, Faith, Mountaintop removal