August 29 update: The kick-off event will be in Pittsburgh at the Mr. Rogers statue, not Point Pleasant Park
Calling all kayakers, canoeists, bicyclists, walkers, runners, rollerbladers or anyone who can transport a baton by any non-fossil fuel means. And, calling anyone who can attend a rally. We're going to need you to help us draw attention to the rising dangers associated with unconventional gas well drilling (deep shale fracking) and waste disposal for the Ohio River and its tributaries.
Do so by taking part in the Great Ohio River Relay, which begins with a rally on Saturday, September 14 at the Point State Park fountain in Pittsburgh, Pa. (August 29 update: The kick-off event will be in Pittsburgh at the Mr. Rogers statue, not Point Pleasant Park) There'll be rallies along the way, with OVEC organizing one in Huntington on the riverfront. Watch the relay's Facebook page, OVEC's Facebook page and Twitter account, sign up for our action alerts and /or contact us at 304-522-0246 for unfolding details.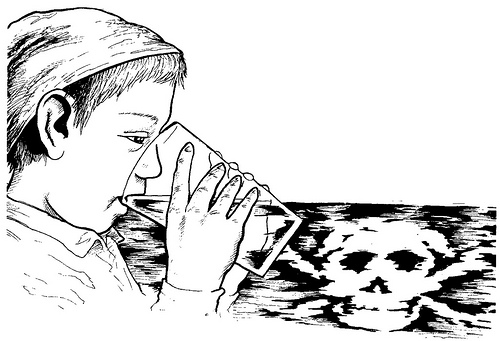 A relay walker will kick things off on September 14, by carrying a baton along the river, to a selected point, where the baton will be exchanged with another relayer, and this then continues all along the River, through six states, until we reach Cairo, Illinois, where the mouth of the Ohio joins the Mississippi.
OVEC has committed to providing relayers for the baton between Pt. Pleasant, WV and Ironton, OH. If you are interested in helping with this, contact me, Robin Blakeman, at robin@ohvec.org. Relayers must register; do so here. If you want a heads up on when the baton is coming through the Huntington area and when we're having the rally, be sure to contact me, too. Or watch for those Internet alerts, as noted. For more information about the entire relay, contact Robin Mahonen at 304-639-5538.
Anti-fracking activists, and allied groups, along the Ohio River and in the Ohio River Basin are invited to participate in this relay, by sponsoring a portion of the route and/or by committing people who will agree to either walk, run, canoe, bicycle, etc. the baton along the route. Sponsoring groups can hold rallies, bringing awareness and publicity to the cause of defending and keeping our water sources clean.
Shale gas extraction activities are jeopardizing our water, our roads and our health. Our drinking water sources along the Ohio River are in danger, threatened by corporate interests that show little or no concern for the health and wellbeing of the residents of the communities they have occupied.
Between the depletion of fresh water to serve the voracious appetite of millions of gallons of water for each fracking operation, to illegal dumping and accidental discharges and spills of toxic and radioactive brine fluids into our waterways and onto our roads which eventually make their way to our water aquifers, we have reason to be concerned and to defend the very source of life: water.
Rally organizers note, "We consider ourselves to be under attack by domestic environmental terrorists. Our government has shown little inclination to protect us as they were elected to do, and the corporations have paid them not to do their jobs, so, therefore we submit that it is up to us to take direct action to bring attention to this issue and to stop those who would do us harm."
Ten percent of the entire population of the United States lives in the Ohio River Basin. The Ohio River is 981 miles long, and runs from Pittsburgh, Pennsylvania, to Cairo, Illinois, where it empties into the Mississippi River, which flows into the Gulf of Mexico. Five million people drink water from the Ohio River every day.
It is vital that we protect water. Please take part in The Great Ohio River Relay.