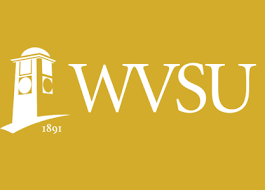 On September 29, come on out to the West Virginia State University Forum on Fracking. All events for the "Fracking: In the Beginning Was the Source Rock" forum will take place in room 134 of the Wilson University Union at WVSU in Institute and are free and open to the public.
The forum begins at 11 a.m. with a presentation by Bill Hughes, chair of the Wetzel County Solid Waste Authority, who works part time for OVEC and the FracTracker Alliance.
7 p.m. keynote address beginning by award-winning Wall Street Journal energy reporter Russell Gold, author of "The Boom: How Fracking Ignited the American Energy Revolution and Changed the World," published by Simon and Shuster in 2014, which weaves together the many threads that make up the complex story of fracking.  His book has been praised by reviewers such as Ed Crooks, energy editor for The Financial Times, and energy expert and Pulitzer Prize winner Daniel Yergin as presenting a clear and balanced view of a very complex story.
Following Gold's keynote address, will be a panel discussion with questions from the audience, as well as a book signing and refreshments.
The forum is sponsored by the West Virginia State University Cultural Activities Committee.