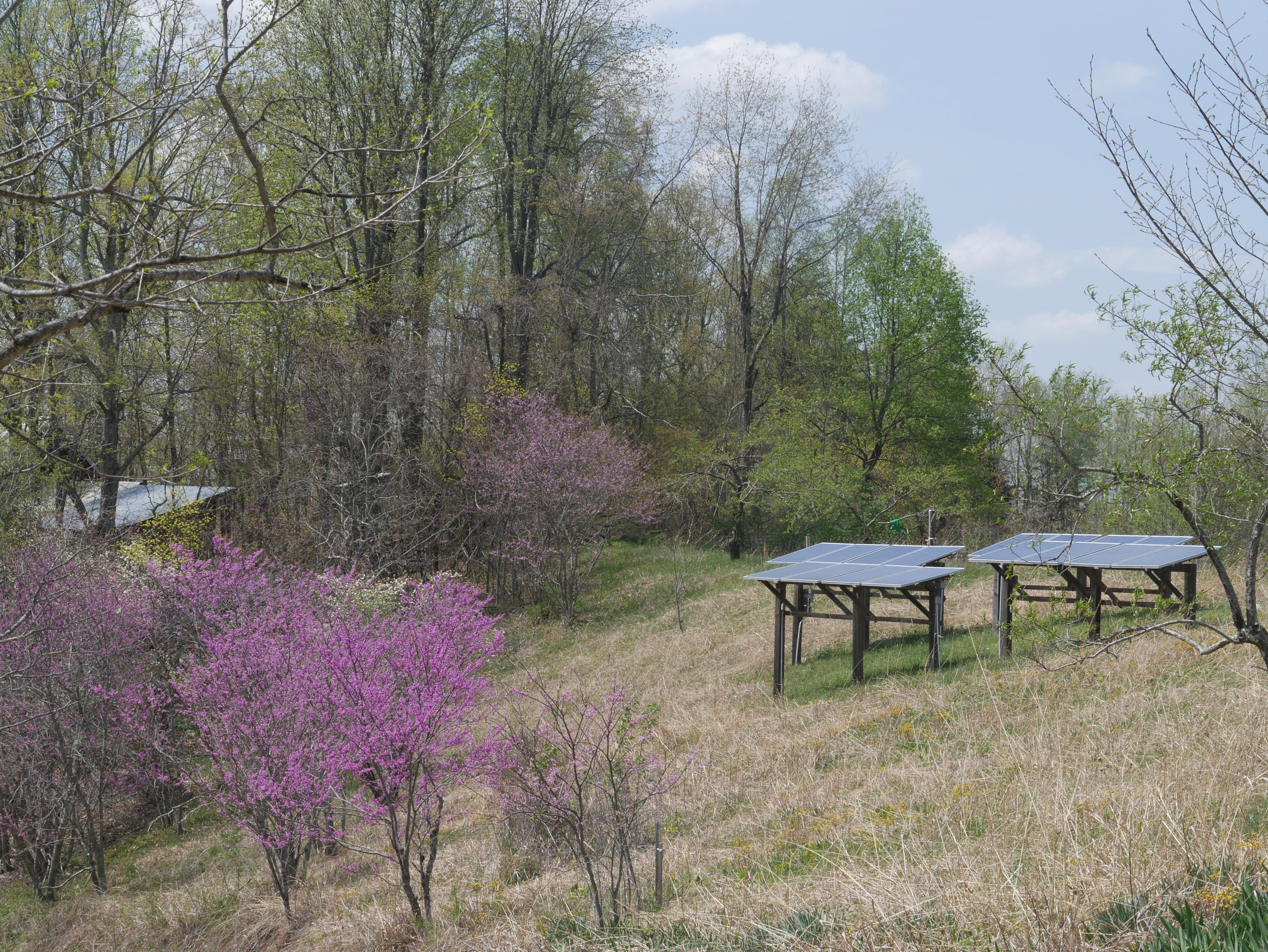 OVEC believes America should be investing in more sustainable, renewable energy sources, rather than harmful fossil fuel extraction, pipelines, and petrochemical plants (that used fracked gas to make plastics).
Frequent news stories and survey results indicate Americans of all political persuasions tend to agree: there is broad public support for renewable energy!
In October 2017, our good friends at Civil Society Institute, working with Hart Research Associates and VJ Briglio Inc., conducted a national cross-sectional survey of 1193 registered voters. In the year following the election of Donald Trump as President of the United States, the survey sought to determine: 
Has voter enthusiasm regarding solutions on renewable energy increased or decreased?
Are voters still ready to work across partisan and ideological lines on renewable energy?
Top Takeaways
The top takeaways of the survey include:
Renewable energy and clean water, in particular, present opportunities for a breakthrough in bipartisan cooperation.
Moving aggressively forward on initiatives related to renewable energy and clean water is strongly supported by a majority of Americans, including Republicans, Democrats, Independents, liberals, moderates, and conservatives.
Solutions Voters, those willing to set aside partisan and ideological differences and focus on solutions, can continue to drive support for renewable energy and clean water policies.
Some key points from the survey include:
Support for renewable energy is widely embraced among people of all political factions.
Successfully moving the economy toward renewable energy does not require agreement about the reasons to adopt renewable energy.
Spread the Word
Please look over the survey here. Better still, watch the webinar that explains the survey here. If you need help understanding the survey, contact us at info@ohvec.org. We think this survey is a great source of information to share with your friends and family—and political candidates!
Yes, we are asking you to attend candidate forums, and ask politicians if they are aware of the broad public support for renewable energy. Keep in mind some sage advice from Civil Society Institute:
A central takeaway from the research is that how one speaks about renewable energy matters. While support for renewables is wide and deep, it does not necessarily come from the same motivation. Some see it as exciting new technology, some as a practical way to save money and gain independence from utility companies, others as a move consistent with their values as environmentalists, or as the answer to climate change. The reasons are many, and the wide acceptance, for whatever reason, is good news. The challenge, as with many issues, is in preventing it from becoming captive to hyper-partisan politics.
You might even want to set up a candidate forum in your community. Our friends at Our Children, Our Future have info that can help you set up a forum: contact Jennifer Wells. Or, on September 18, come to the 2018 WV People's Policy Summit to learn how to set up a candidate forum, help create a statewide voter guide, and more. This will be a great place to meet up with other folks working to create people-friendly policy changes for West Virginia, including policies that help advance renewable energy. 
Be Ready to Vote
While you are out there making renewable energy an issue for the 2018 general election, be certain you are registered to vote and are ready to vote. You have until October 16 to register for this year's general election, which takes place on November 6. Check here to see if you are registered to vote. Here are links to assorted information to help you register, be certain you have the right information with you at the polls in order to vote, and to find your polling place on November 6.
Get out there and (solar) shine for renewable energy!