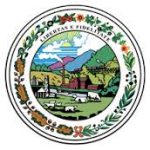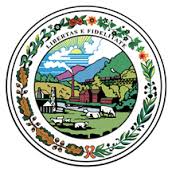 According to a press release from the West Virginia Secretary of State (SOS), a new voter ID law will go into effect on January 1. 
The press release announces that the SOS office is launching a "Be Registered & Be Ready to Vote" campaign to help educate voters on the kinds of photo and non-photo identification required at the polls starting in 2018: 
Beginning January 1, 2018, voters must show a form of identification to vote in person during the early voting period or on Election Day in any election. Any ID shown for voting purposes must be valid and not expired. (See the list here or below.)
The Secretary of State's Election Division is working with county clerks to provide free photo IDs to registered voters who otherwise do not have one of the many forms of identifying documents. 
Please help spread the word and make sure people know about this new requirement. Every vote counts, and we don't want potential voters to be turned away. 
Julie Archer, with our good friends over at Citizen Action Group, was interviewed by the Beckley Register Herald, about the new law. She noted that when the Legislature was working on the law, she had some concerns, based on voter ID laws in other states, about how the WV law would affect voter turnout and about potential voter suppression.
She told the paper, "I will say it's true West Virginia law is less strict than what has been passed in other states." Still concerns remain that people "may not be aware of all the various forms of ID that are accepted. The campaign the Secretary is launching with stakeholders today is critically important. Folks more than likely in West Virginia will have something on the list, so check out the list."