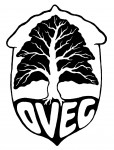 Our 30th birthday has us reflecting on three decades of standing our ground. Below are some highlights from OVEC's first decade. As you reflect on our accomplishments, please consider supporting our $30 for 30 campaign. 
---
1987               
OVEC is formed to fight a proposed huge BASF toxic waste incinerator near Ironton, Ohio, a heavily polluted area. After eights months of successful petition drives and organizing, the incinerator proposal is cancelled.
---
1987-1997
Over a decade, OVEC holds numerous citizens' meetings and public forums with government officials in the Kenova,WV area, to build citizen pressure to end serious pollution violations at the then-Ashland Oil refinery in Catlettsburg, KY. Members take many trips to visit state and federal regulators and politicians, and hold public events to bring attention to the problems. Regional and national media coverage grows.
---
1989
OVEC uncovers and publicizes evidence indicating toxic waste leakage at the then-Aristech Chemical Company's Haverhill, Ohio hazardous waste deep injection disposal well. As a result of OVEC pressure, Ohio and U.S. environmental agencies issue stiff fines and the company agrees to close the well. In 2007, toxic wastes from that well are still being pumped out!
OVEC protests the then-unregulated burning of chemical wastes as boiler fuel at the then-BASF plant in Huntington. OVEC's work on this issue leads to additional state inspections at the plant. New federal regulations follow.
---
1990
OVEC members petition the U.S. EPA to investigate abandoned chemical dumps along the Guyandotte River in East Huntington for Superfund cleanup status. While EPA action lags, OVEC's pressure on West Virginia officials results in the surface of the dumps being covered to reduce public exposure from contaminated dusts. Children had been riding bikes there!
OVEC publicly issues a "Pollution Prevention Challenge" to Tri-State industries demanding that the "Toxic Top 20" industries implement pollution prevention programs to reduce their use and emissions of toxic and hazardous chemicals. Several companies, including Ashland Oil, Allied-Signal, Aristech Chemical, Armco Coke and Steel, Dow Chemical, Dupont, and Goodyear respond and most announce emissions reduction plans.
The Ashland Oil Employees Group mounts a vicious public newsletter and letter to the editor attack campaign against OVEC leaders. Members work together to get the truth out and support each other when attacked.
OVEC researches and publicly releases a series of reports documenting the violations and lack of
enforcement. A member, at a public event, asks the refinery CEO to take a taste of his garden lettuce covered with Ashland's "safe" particulate fallout, and he refuses.
---
1991
An OVEC telephone and letter-writing campaign to the West Virginia Air Pollution Control Commission results in placement of a carbon monoxide monitor in Kenova, WV to monitor emissions from the Ashland Oil refinery.
---
1992
OVEC receives $75,000 in grants and hires three full time staff persons—Dianne Bady, Janet Keating, and Kim Baker. Laura Forman is hired in 1994. We finally are a staffed organization!
---
1993
OVEC's Diana Bowen is shot at while videotaping illegal Ashland Oil, Inc. emissions.
In response to OVEC members' videotapes and demands, the Kentucky Division for Air Quality sets up the first-ever-in-the-U.S. 24-hour-a-day video surveillance system to record emissions from the Ashland Oil refinery.
---
1994
After OVEC instigates a barrage of public comment letters to the U.S. Army Corps of Engineers requesting a public hearing on the issue, Addington Inc. withdraws its permit application to build a dock on the Ohio River at Wurtland, KY to receive massive amounts of out-of-state garbage via barge.
After much citizen pressure from OVEC members, the EPA announces that it will conduct an audit of Ashland's toxic air emissions to determine if Ashland's air pollution estimates were accurate.
From the early-mid 90s into 1994, OVEC researches and publicizes problems with the proposed Apple Grove, WV pulp mill, which would discharge deadly dioxin. OVEC organizes numerous citizen meetings, public forums, and events. OVEC organizes a series of protests at the WV State Capitol. After over 1000 people attend a protest, Sen. Jay Rockefeller publicly drops his support of the mill.
After OVEC, the Affiliated Construction Trades Foundation, and several private citizens (including then volunteer Vivian Stockman) file legal appeals, the WV Environmental Quality Board suspends the water pollution discharge permit for the proposed Apple Grove pulp mill.
Then-OVEC board member, Carol Ramey, files a lawsuit to stop Huntsman Chemical, which had serious pollution problems elsewhere, from locating two chemical plants adjacent to heavily-polluted Kenova. The company never locates there.
---
1996
The US EPA's Tri-State Geographic Initiative, a result of OVEC's efforts to reduce pollution, begins measuring toxic chemicals in the Kenova, WV area.  Subsequent U.S. EPA reports document serious air quality problems.
---
1997
First public forum on mountaintop removal held by OVEC at Marshall University, where Larry Gibson speaks. (Larry was quiet and shy then!)
Citizen Clearinghouse for Hazardous Waste inducts OVEC into its National Grassroots Hall of Fame.
APPLE GROVE PULP MILL VICTORY! OVEC stops what would have been the largest dioxin-producing pulp and paper mill in the country.
Read about our second decade here and our third decade here.