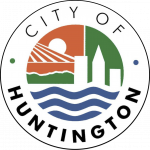 Huntington, WV Mayor Steve Williams has sent a statement to ORSANCO commissioners, asking that they not abdicate their role in setting and monitoring pollution control standards within the Ohio River watershed.
Mayor Williams notes that about 48,000 residents of Huntington depend on the Ohio River for drinking water.
The mayor's letter states:
We in Huntington appreciate ORSANO's support for maintaining our Ohio River water quality, and we do not believe that ORSANCO pollution control standards currently in place constitute an unnecessary regulatory burden. Rather, they provide certainty for regulated entities, while also providing protection for water consumers and recreational users along the entire length of the Ohio River.
Huntington is located at a critical point on the Ohio River, where three states share borders within the banks of the river. Therefore, we recognize the need for cross-state coordination and monitoring of pollution control standards, which can only be provided by an interstate compact such as ORSANCO. 
Just as in the past decades of ORSANCO's existence (since the 1940s), Huntington's future economic and human health depend greatly upon the health of the Ohio River's water quality.
Like the mayor of Huntington, the mayor of Evansville, IN has also sent the commissioners a letter on this important issue.
You can still lend your voice to do the same! My blog from yesterday details how to make comments. If you need help, please e-mail me at robin@ohvec.org. There's also still time to contact me about joining OVEC in attending the ORSANCO Commission meeting next week in Lansing, WV, but please do contact me soon. 
We're fairly confident that the Commission is going to allow for public comment prior to making their decision on Option #2, so please do plan to comment, tweet or otherwise make your opinions known to elected officials and the ORSANCO Commission by Tuesday, October 2.