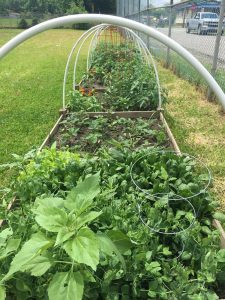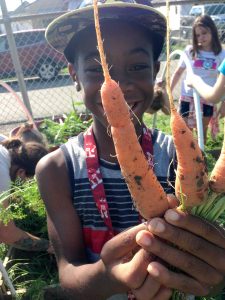 For the past four years, OVEC has partnered with the Huntington, WV Boys and Girls Club on Project Plant, teaching kids to grow organic vegetables and to prepare and eat healthy food. (Photos here of Project Plant kids and one of the gardens by Nathan Luton.)
From the get-go, Project Plant and our partnership with the club has been about so much more than gardening. An essay written by Boys and Girls Club member, Daevion Wilson (left), exemplifies what our partnership is about. Daevion, a fourth grader at Spring Hill Elementary, wrote his article for a "What I Want to be When I Grow Up" essay contest sponsored by the Huntington Herald-Dispatch. Here is his winning essay for the 4th-5th-grade age group:
When I grow up I want to be an environmental scientist. An environmental scientist works to protect our environment and tests the water, soil, and air to find the source of pollution. 
These scientists study how people affect the environment.
I want to be an environmental scientist because I like gardening and helping the environment. I like gardening because I like learning how plants form and how they grow. If there is too much pollution in the air, the plants won't be able to grow how they are supposed to. I want to help reduce pollution because the more pollution the less plants there will be, and plants are a food source. Without plants, we would have less food. 
My favorite thing about gardening is being able to make food out of the fruits and vegetables that I grow. At my school and at the Boys and Girls Club, we learn to cook meals with our plants from the garden. My favorite food we've ever made from our garden was kale chips. They were so good!
I've been gardening since I was in second grade and it really is one of my favorite things to do. The reason I want to be an environmental scientist is because I am so interested in gardening, and I read a lot of books about plants and  animals to help me learn more. I learned a lot about environmental scientists from one of my books at home.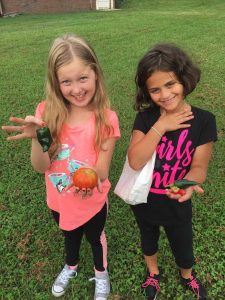 Once I am an environmental scientist I will help the world from pollution, I will travel and study, then go back to the lab and figure out what the cause of the pollution is.
These are the reasons why I want to be an environmental scientist when I grow up.
To be certain Project Plant continues to help inspire youngsters, this year, with help from volunteers from Starbucks and Adopt-A-Block, we expanded the raised beds at the Guyandotte location. This summer's bountiful harvest includes tomatoes, strawberries, basil, kale (for those delicious kale chips!), lettuce, peas, peppers, and carrots. In August, the kids started planting the fall garden; using low tunnels, we hope to extend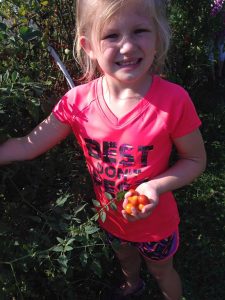 the harvest well after the first frost.
Nathan Luton, OVEC's AmeriCorps VISTA, leads weekly gardening workshops with Project Plant participants. Among other things, the kids have planted a mini-succulent garden and learned how to set up and use a compost barrel. They also really enjoy the nature hikes Nathan leads, where he teaches about local plants and wildlife; perhaps there's a budding naturalist among the kids hitting the trails with Nathan.
We are so grateful to Jessica Lucas, the program coordinator at the club. It was her vision to start the garden. Jessica is a tireless partner in the project, and obviously loves the kids. So do we!
Also see: Bettering the lives of children drives Boys & Girls Club staff member