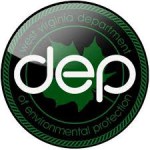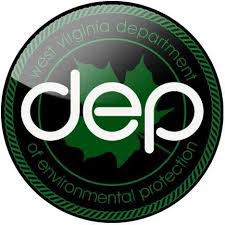 Read WV Rivers Coalition fact sheet on the MXP's stormwater permit and submit your MXP comments to WVDEP by Friday, December 22, 2017. Thanks WV Rivers!
The comment period for DEP's stormwater permit for the Mountaineer Xpress pipeline is on, and there are public hearings next week, so far in Doddridge County on December 11 and Jackson County on December 12. We await word on whether there will be a hearing in Putnam or Cabell Counties. Update: Per DEP, written comments are due by December 22. Follow the links in this paragraph for details on where, when, and how to comment.
You can submit comments via e-mail to dep.comments@wv.gov. Be sure to reference WVR310872.
But what to say? How to find the documents associated with the permit itself in order to read those and make informed comments?
For Accessing Stormwater Permits
To find the permit documents for a pipeline's stormwater permit, you will need the permit number, the applicant's name, or the name of the county where the project begins.
If you've read through a publication created by our good friends at WV Rivers Coalition, the Citizen's Guide to Fracking Permits in West Virginia, then you already have a good idea of how to find the permit and some ideas for talking points (see pages 7 and 8, and also see this webinar on how to use the guide).
Below are the main points from that publication about how to find the stormwater permit. 
Go to www.dep.wv.gov and then:
1. On bottom left under "Permitting" click "Electronic Submission System"
2. Scroll down to bottom right to "Public" and click "Query"
3. Under "Select Office" select "Water and Waste Management" from the drop down menu
4. Under "App Status select "Open Applications"
5. Now you can fill in the "Identify Applicant" or "Permit Number" boxes or  use the drop down menu to select "County Name" to find the permit in question. Once you have one or more of these fields filled in, click "Go."
Still here? At this point you should see something like this:

You will notice that the permit ID (about in center of the page) is a hyperlink. Click that, and another page opens, and in the menu on the left is a button that says "Attachments." Click that. If nothing seems to happen, look around on the page you are on (most likely at top right) for a notice that you have pop ups blocked, and allow pop up A new window will open that looks something like this:

Click the links in the third column to open up pdfs with information that will be useful for making your comments. 
If you are a wiz at reading these types of technical documents and recognizing troublesome area that should be commented on, please let us know; e-mail info@ohvec.org! We'd love your help on prepping talking points we can share with others. If, on the other hand, you would like to see our talking points once we have them ready, also let us know at info@ohvec.org.