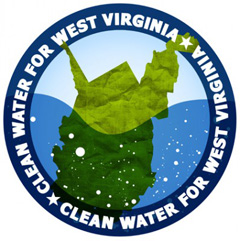 Hey Boone County, defend your water, have your say!
On October 17, the WV Department of Health and Human Resources will host a public meeting from 2 – 4 p.m. at the Sylvester Town Hall Community Center, 22921 Coal River Road (Boone County).
The meeting will discuss the draft of the Boone Raleigh PSD Source Water Protection Plan. The water for about 1,600 people served by this PSD comes from the Big Coal River.
The plan theoretically would help lessen threats to the water system as well as prepare for emergencies and spills which could affect the water service in this area. If approved, the plan would be valid for a term of three years.
You can comment at the meeting on October 17, or you can submit comments in writing by October 31 in one of three ways: 
Snail-mail: 
Attn: Source Water Protection Program
WV Dept. of Health and Human Resources
Bureau for Public Health, Office of Environmental Health
350 Capitol Street, Room 313
Charleston, WV 25301-3713.
Fax: 304-558-4322 with "Protection Plan Comments" written near the top.
E-mail: EEDSourceWaterProtection@wv.gov with "Protection Plan Comments" in the subject line.
All written comments should include name, address, telephone number. 
Here's some pointers on making your comments: