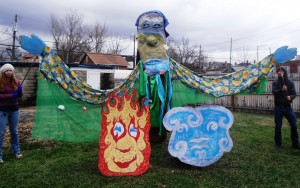 One year ago West Virginia experienced one of the worst and largest chemical spills in Appalachian history. More than 10,000 gallons of MCHM poured into and polluted our water, due to the apathy and greed of the chemical and coal barons that dominate our government and job opportunities. We as citizens and as human beings deserve to be angry and hurt about this tragedy – we need to be heard, we need to make some noise, and we need to make a lasting positive impact.
We, the Vandalia Collective, are local activists, truth seekers, performers, workers, whimsical spirits, hippies, punks, environmentalists, artists, and volunteers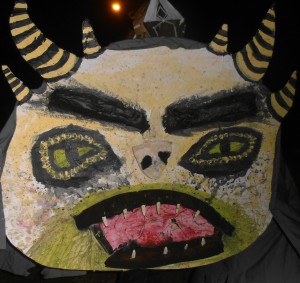 (INCLUDING YOU!) based out of Huntington, WV. We seek to rise up and send a loud and clear message against audacious misuse of power and land that has been happening here in West Virginia far too long.
We need your help!
We will be performing in the streets, on the ground, with puppets, theater and song, creating a 20-30 minute demonstration representing the Elk River chemical spill disaster and the chronic abuse of the land inflicted here and everywhere. We will be at the State Capitol and downtown Charleston on January 9 at 2 p.m. and joining other organizations during the Governor's state of the state address on January 14, and again on January 17 for a massive day of legislature action.
Come play with us!
Pick up a puppet, a mask, a costume, or an instrument.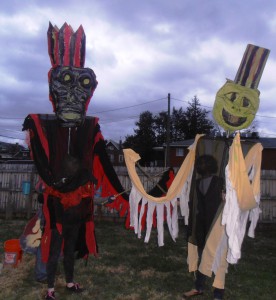 Help us send a message to the legislators, the passive, the rich, the exploiters, and the chemical and coal barons of our state and elsewhere that we are tired of their abuse and misuse!
Interested in getting involved in the preparation and crafting of this event? Contact Marcus Fioravante at captainbodacious@gmail.com.