Ohio Valley Environmental Coalition
Action Alert


Supporting Organized Voices and
Empowered Communities Since 1987
 

Mar 5, 2021

View / Comment Online
Spring is almost here and it feels like 2021 might just be the turning point we've been waiting for—or perhaps dreading. If you're still procrastinating on your spring cleaning like we are, let us guide you through some quick easy actions both local and national so you can look busy and help move the needle for environmental justice!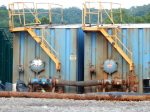 Our fight continues to uphold the unanimously-passed Aboveground Storage Tank Act that came about as the result of the water crisis in 2014. Legislators are yet again attempting to deregulate tanks that store oil and gas waste near drinking water intakes. Tell our legislators regulation prevents disaster with this quick action from West Virginia Rivers Coalition.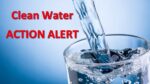 In yet more haven't-defeated-this-bill-before news, the bill to lower human health criteria for water quality standards which would allow for more chemical toxins is also back. West Virginia Rivers Coalition has another quick action to demand legislators to make public health priority.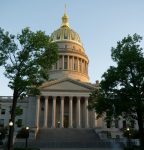 Speaking of bad, bad bills, West Virginia Governor Jim Justice has finally dropped his much-anticipated plan to repeal the state income tax. All evidence suggests that the plan won't drive growth in the state and will only hurt West Virginians. Take action now with the West Virginia Center on Budget & Policy's petition to lawmakers.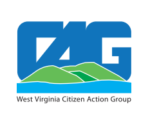 West Virginia Citizens Action Group and Living United for Change in Arizona are hosting a text bank to target local senators on March 9 at 6 p.m. to demand $2,000 monthly relief checks and support the American Rescue Plan. Never text banked? No worries, there's built-in training!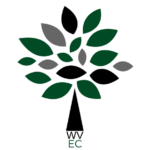 Hear all about the bills above and more by registering for the West Virginia Environmental Council's Virtual E-Day on March 10 at 6 p.m. Join us for live performances, legislative updates, a live auction, and news from member groups.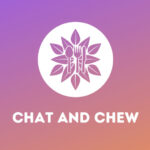 We at OVEC wanna know what's on your mind. How are you holding up? Is this legislative session just defeating you, or are you feeling energized and ready to fight for environmental justice? What do you wanna see more of, and what can we do to help? Tell us the answers or just come hang out for our bi-weekly Lunchtime Chat & Chew on March 10 at noon with host Dustin White.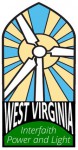 West Virginia Interfaith Power & Light's second discussion in their Standing Up for Appalachia: Dialogue for a Positive Change series is coming up on March 10 at 4 p.m. Register now for this session, called "West Virginia's Hot Topic: Confronting Climate Change" or join via Facebook.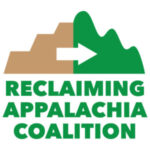 It is more important than ever to stand up for communities hard hit by the combined impacts of the pandemic and the downturn of the coal industry. Join the Abandoned Mine Lands Actions and Updates webinar on March 16 at 6 p.m. hosted by the RECLAIM Coalition, for updates on the federal legislation, learn about communities impacted by these issues, and see how you can take action.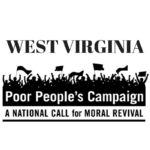 The West Virginia Poor People's Campaign is continuing their work with Moral Monday at 3 p.m. and focusing on urging Senators to pass a just COVID-19 relief package with an immediate increase in the minimum wage for ALL workers to $15/hr,  expanding access to health care for all, and expanding and strengthening union rights. Send a letter to your senator in support now.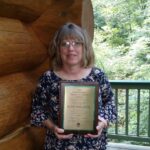 The fossil fuel industry, many politicians, and local media are attempting to control the narrative around the Appalachian Storage Hub, touting jobs and economic development, while refusing to address the downside of this massive petrochemical buildout. Enter OVEC super-volunteer Dr. Randi Pokladnik, who has recorded a series of presentations explaining how plastics and petrochemicals affect humans and the environment. Give them a watch, then check out her blogs for more info.