We have been monitoring the construction going on with the SM-80 replacement segments in both Cabell and Wayne counties.
Reminder: this very old Columbia pipeline is being "renovated" in our backyards, because of Columbia's larger (36-inch diameter) proposed pipeline—the Mountaineer Xpress—which will connect to it at a compressor station in the Milton area. The comment period for the draft environmental impact statement for the Mountaineer Xpress is on now. Information on how to submit a comment by April 24 is below. We strongly encourage you to submit comments!
These recent pictures (below) of the SM-80 construction site in Wayne County show how much land gets disturbed during the process of installing even a replacement line. The SM-80 line is following existing right-of-ways; thus, there wasn't much anyone could do to oppose it.
The moral of this before and after story is: if you don't want this kind of land disturbance on your property, do not sign a lease for pipeline right of way! Contact us if you need a referral to a good lawyer who will help you oppose pipeline company pressure to sign. This is your land; do you really want it devastated like this now, or in the future?
Before: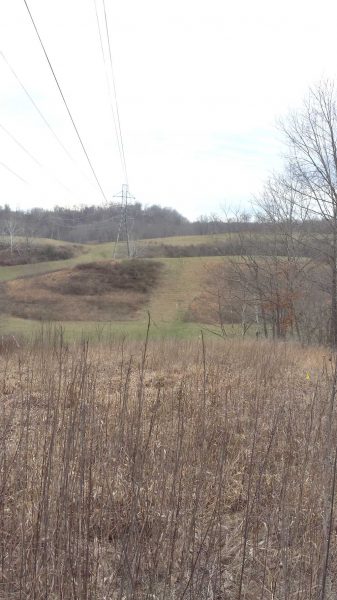 During: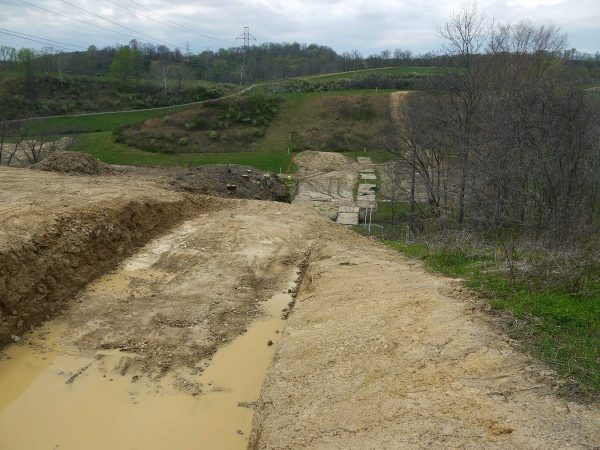 Here is how to find information about and make a comment on the Mountaineer Xpress proposed pipeline, and some talking points you may want to consider including in your comment. This will likely be the last time the general public has a chance to comment on this pipeline, so please get your comments in as soon as possible!
Remember: the deadline for comments is Monday, April 24! We have requested an extension on the comment period, but we are not sure this request will be granted. 
A note to our KY friends and members: this draft environmental impact statement (DEIS) also includes information on Columbia's Gulf Xpress project, which seems to be another renovation of an existing pipeline and its associated compressor stations. That said, you may want to jump on the opportunity here to make some comments. There were no public meetings scheduled in Kentucky on this project.
One of our allies—whom has studied multiple pipeline projects—called Columbia's Mountaineer Xpress/Gulf Xpress DEIS the most poorly written document of its kind she has ever seen. From the lack of critical information in this document, we can only guess at the shortcuts the corporation will take to build this massive pipeline if they get FERC approval granted. Get involved! Contact us at info@ohvec.org or 304-522-0246.