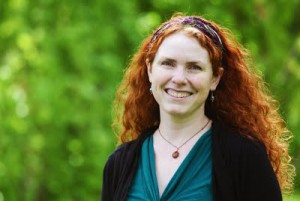 Congratulations to long-time OVEC member Shannon Bell and all the warrior women in her book Our Roots Run Deep as Ironweed: Appalachian Women and the Fight for Environmental Justice. The book continues to rack up awards, the latest of which is 2014 Association for Humanist Sociology (AHS) Book Award. The AHS is a professional organization committed to "using sociology to promote peace, equality, and social justice."
Shannon already shares proceeds from her book with CRMW and OVEC, and now she's offering us more funds if you purchase her book through us. The book is $25 and shipping is $3.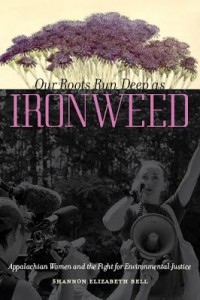 Bell's book profiles and amplifies the voices of the twelve activist-women profiled in her work, many of whom you already know if you follow our work and our coalition work. Bell says, "The recognition the book has received has been an incredible honor, one that I wish to share equally with the women whose stories fill the pages of the book." She hopes that the book's success will continue to raise awareness for these and other stories of environmental injustice. Read more from an interview with Shannon here. And read a little more about Shannon's earlier work here.
Shannon is now Assistant Professor of Sociology at UKY. She met the women in her book while working on her Photovoice project here in West Virginia. Many of the women are affiliated with OVEC, Coal River Mountain Watch and our joint Sludge Safety Project. The women who tell thier stories in the book are Debbie Jarrell, Donna Branham, Joan Linville, Patty Sebok, Donetta Blankenship, Maria Stewart-Lambert, Maria Gunnoe, Teri Blanton (with Kentuckians For the Commonwealth), Lorelei Scarbro, the late Pauline Canterberry, Mary Miller and the late Judy Bonds.
To purchase the book through OVEC, you can send $28 online via credit card or PayPal. Start by clicking here. If you pay online please note "Our Roots Run Deep" in the notes area. Shannon's also doing this for CRMW; you can purchase the book through them here) he book is $25 and postage $3, so $28 total and you can either mail us a check or pay online.
You can also write us a check for $28 to:
Attn: Maryanne Graham
OVEC
PO Box 6753
Huntington, WV 25773-6753
Again, please note "Our Roots Run Deep"
Thank you Shannon and congratulations to you and all the women who shared their stories with all of us.