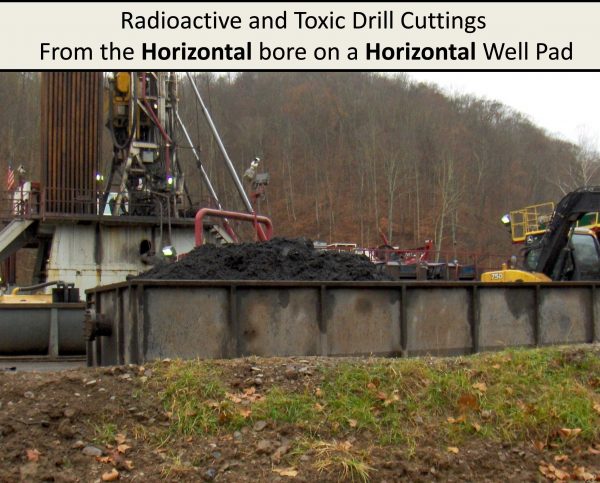 On October 26, Bill Hughes (who works part-time for OVEC) was one of the experts who presented at forum held by the League of Women Voters of Pennsylvania: SHALE WASTE DISPOSAL: Modernizing Policy. (You can watch the whole forum at the link.)
Here, below, you can access a pdf of the slides Bill used in his presentation, as well as a video recording of the presentation, below the pdf.
Bill and/or his photos have been in the news about shale waste disposal. Here are some of those stories:
Fracking produces tons of radioactive waste. What should we do with it? 

Three Things West Virginia Can Learn from Montana About Frack Waste
States Fail to Properly Manage Fracking Waste, Says Groundbreaking Report
West Virginia Landfill Wastewater Shows Elevated Radioactivity Due to Fracking
Fracking Waste Study Says States Aren't Doing Enough to Protect Public
West Virginia Landfills Will Now Accept Unlimited Amounts Of Often Radioactive Fracking Waste