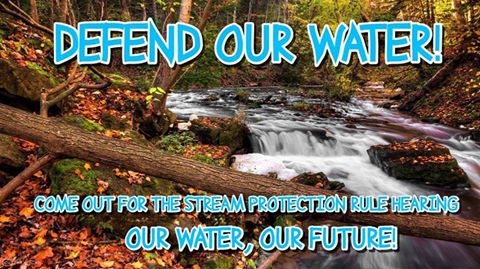 Update: Wear blue.
If you need a ride to the Stream Protection Rule hearing in Charleston, WV on September 17, please RSVP here or e-mail streamprotectionteam@gmail.com and we will try to arrange that for you. We'll* have pickup locations in Huntington/Barboursville, Beckley, Weston, and Logan.
Learn more:
Stream Protection Rule? Your Comments Needed!
Make Your Voice Heard: Stream Protection Rule Talking Points
*OVEC, Kanawha Forest Coalition, ,Sierra Club West Virginia Chapter and West Virginia Rivers Coalition.