Short notice: Public hearing April 20!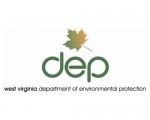 In an earlier blog we noted:
The Beckley Register-Herald reports: "A Department of Environmental Protection permit application renewal for an underground injection control well used to dispose of oil and natural gas waste in the Trap Hill area of Raleigh County is open for public comment…" More details on the UIC here.
The commissioners of neighboring Fayette County banned this type of waste "disposal" just 48 hours before this permit renewal was published.
We joined with Friends of Water and others in calling for a public hearing regarding UIC 2D0810281. We sent this note to DEP:
For years, underground injection for waste "disposal" has been a health problem for people living in coal-bearing regions of the state. New permits for underground injections of coal slurry are prohibited for a reason: waste travels underground and drinking water has been contaminated by coal slurry waste. (To truly protect human health, DEP should also ban coal slurry injection permit renewals.)
With the more recent rise of hydraulic fracturing in our state, the underground "disposal" of fracking waste is an increasing problem. Folks in Fayette County living near the Lochgelly oil and gas waste injection site well worry that their health has been impacted by the injection activity, so much so that the county has enacted a ban on the disposal of oil and gas waste.
The public has many questions. Please grant a public hearing.
The DEP has responded to the public and set a hearing. (Not that we got much notice!)
From a DEP press release:
Public Hearing Set for Proposed Permit Renewal for Raleigh County UIC
The WV DEP's office of Oil and Gas will host a public hearing in Glen Daniel on an application for the renewal of a Class II underground injection control (UIC) permit for a facility in Trap Hill in Raleigh County.
The hearing is set for April 20 at Liberty High School, located at 1700 Coal River Road in Glen Daniel, and will last from 6 to 8 p.m. Public comments will be taken orally at the hearing and in writing through May 2.
Office of Oil and Gas employees will have an information table set up at the hearing where residents can view a map of the area, a well diagram and the permit application and will have the opportunity to ask questions about the facility, the injection process or the permitting requirements.
The applicant is Base Petroleum Inc. of South Charleston. The Trap Hill facility consists of one commercial well where fluids associated with oil and natural gas production are injected. If approved, the permit (draft permit number 2D0810281) would be valid for five years.
Public comments on the proposed permit renewal will be considered by the DEP before the agency decides whether to approve or deny the permit application. Comments can be made orally during the April 20 hearing and written comments  can be submitted to the agency through May 2 via mail, fax or email. Written correspondence should include the name, address and telephone number of the writer and a concise statement of the nature of the issues being raised. Issues  should be kept relevant to the draft permit.
Mailing Address:
WV Department of Environmental Protection
Office of Oil and Gas
UIC Comments
601 57th Street SE
Charleston, WV 25304
Fax: 304-926-0452, with "UIC Comments" written near the top.
Email: DEPOOGEP@wv.gov with "UIC Comments" in the subject line.
You may download the permit application, fact sheet and draft permit at:
http://www.dep.wv.gov/oil-and-gas/databaseinfo/Pages/UIC-Pending-Applications-.aspx.
The application, draft permit and fact sheet are also on file and may be inspected, by appointment, or copies obtained at a nominal cost, at the Office of Oil and Gas, 601 57th Street SE in Charleston between the hours of 8 a.m. and 4 p.m. on business days.