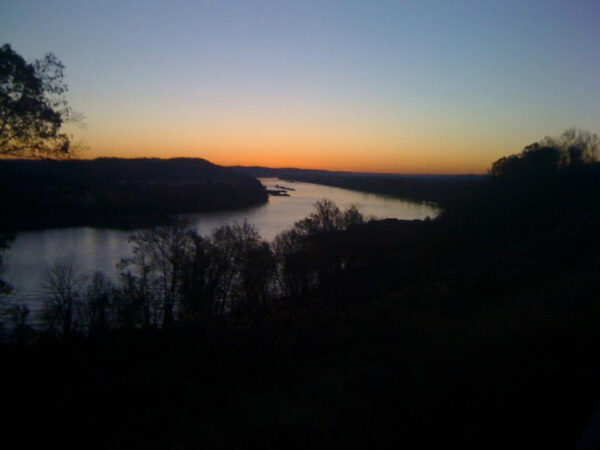 Below are the comments OVEC organizer Alex Cole intends to deliver at tonight's public hearing in Point Pleasant, WV.  Come to the hearing yourself, or make comments.
Hi. My name is Alex Cole I am 29 years old, I live in Mason County. I was born right across the bridge over at Holzer. My family has lived in Mason County for generations, and I still raise a garden right where my great grandmother did on our hill top farm in Pliny.
I DO NOT want this toxic coal to liquids plant here.
We have a lot of problems. We have poverty, we have addiction, we have unemployment. But you know what the biggest problem we have is? Our young people are leaving.
And it could be the poverty and the addiction but I think those are the symptoms of the problem.  Do you know why our young people are leaving?
The disease is in the despair of being tied to a dying industry, especially if that industry is as inherently toxic and carcinogenic as coal and chemicals.
These industries are literally killing the planet, killing communities, and leaving nothing but toxic trash in their wake… Most young people don't want to take part in that, they don't want to live next to that, they don't want to see that out their classroom windows all day.
I mean literally, just look across the river at Cheshire Ohio… the town that AEP poisoned, then they fought, then they bought, then they tore down… how was that good for the community?
Now if you're walking up the Riverfront Park in Point Pleasant and you look to where Cheshire used to be, what do you see now? A literal mountain of fly ash, no lie, a mountain of toxic waste that will be there forever.
Now add to the same view a chemical plant spewing toxins and burning off flairs day and night…. That should do wonders for our tourism! Might make the Mothman festival creepier, i don't know, but we are going to have to live with it!
And I could go up and down this river and the Kanawha and point out all the superfund sites and brownfields left uninhabitable by industries like these. I mean look right up here at TNT… or I used to work up in Institute, you don't want to know what's in the ground in Institute!
These industries always come promising prosperity, and leave us with the rare cancers, and billion dollar toxic brownfields that will never be cleaned up, meanwhile they took the prosperity and ran. Took the value and now they're gone!
Who's going to want to live next to this thing? And who's going to want their kids going to school just three miles from this thing? Who's going to want to live here when this thing is just another abandoned toxic site leaching into the river? No one!
We can't be fooled again.
Also see: For Sanity's Sake: Come to a Hearing to Oppose Coal-to-Liquid Plant in Mason County