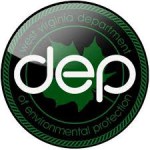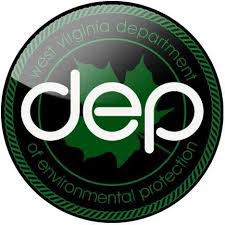 News: WV DEP waives water review authority, paving way for Mountain Valley Pipeline
In deeply disturbing news, on November 1 the WV DEP announced that, according to its Orwellian press release. "the agency has lifted the suspension of the Mountain Valley Pipeline (MVP) state stormwater permit. The suspension of the state stormwater permit was put in place in September to allow the agency to properly respond to all public comments received." 
The press release  also noted:
Additionally, the state has chosen to waive the individual 401 certification of the federal permits for the MVP. The Army Corps of Engineers recently reissued, with provisions that are specific to West Virginia, the Nationwide 12 permit which is used for stream crossings. These new conditions, when combined with specific requirements that are included in the state's storm water permit, will allow for better enforcement capabilities and enhanced protection for the state's waters.
OVEC project coordinator, Robin Blakeman,  who serves as one of OVEC's oil and gas issue organizers, says:
We are alarmed by the rapid capitulation of the WV DEP to what must have been intense industry pressure to approve the Mountain Valley Pipeline stormwater permit and waive 401 certification, in the wake of the Federal Energy Regulatory Commission's (FERC) recent rubber stamp approval of the project.
We are skeptical about whether any of the multiple citizen complaints about this project have been fully resolved, and of whether there has truly been a comprehensive analysis of the cumulative damage possible to all streams this project will impact. It seems increasingly difficult, if not impossible, to get serious regulatory agency consideration of comments from people who stand to be most impacted by enormous infrastructure projects like the Mountain Valley Pipeline. As our citizens' voices are being silenced, our state and region's clean water and air are being jeopardized. 
On Facebook, OVEC member and Sierra Club West Virginia Chapter Gas Committee Chair Justin Raines posted:  · 
So this just happened, and of course the official news release and information contained in this first release of the story is wildly inaccurate.
They put the truly monumental and stunning part of this move in as though it were a footnote, namely that the WV DEP has completely waived its responsibility to issue a 401 Water Quality Certification for the project within state borders.
I can't begin to express how unprecedented, irresponsible, and terrifying that is. (Governor) Jim Justice and (DEP Secretary) Austin Caperton just threw away almost all of the state's ability to protect our state's rivers and streams. Just balled it up, tossed it in the trash, and gave an out-of-state corporation blanket authority to trash our water without state inspectors being able to say a thing about it, or ask for any measures to prevent it.
This just weeks after a federal court remanded this permit back to the state with the instruction that they fix it, and days after people from across the state petitioned the Governor to make sure it was done right.
Austin Caperton should be asked to resign over this. The DEP has given up even pretending to do its job at this point.
This is one of the most flagrant displays of environmental irresponsibility in West Virginia history, and that's saying a lot.
Environmental organizations outraged at WVDEP decision 
DEP lifts suspension, approves Mountain Valley Pipeline permit