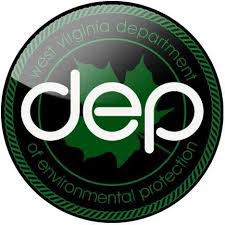 From a WV DEP Press Release:
The West Virginia Department of Environmental Protection's Division of Air Quality (DAQ) will hold a public meeting on Tuesday, March 15, to provide information regarding Mountain Valley Pipeline's air quality permit application for the Stallworth Compressor Station.
Mountain Valley has proposed to construct and operate a natural gas compressor station near Meadow Bridge in Fayette County. The construction application was submitted on Oct. 23, 2015.
The public meeting will be held at the Meadow Bridge Fire Station, located at 8958 Sewell Creek Road, (Route 20), from 6 to 8 p.m.
The application, interim permit review documents, engineering evaluation and draft permit can be downloaded at: http://www.dep.wv.gov/daq/Pages/NSRPermitsforReview.aspx. Copies are also available for public inspection during normal business hours at the following location:
WVDEP – Division of Air Quality
601 57th Street, SE
Charleston, WV 25304
Comments on the proposed application will be accepted until the end of the public meeting. All written comments should be addressed to the DAQ's Roy Kees at the address above or emailed to Roy.F.Kees@wv.gov. Please include the applicant's name and permit application number— Mountain Valley Pipeline, Stallworth Station, R13-3277—along with your name, return address and daytime telephone number. Please also indicate any organization on behalf of which your comments are submitted.
—-
Here's an earlier note we posted on this permit. Below is our letter to DEP requesting this public meeting, along with some of our concerns about compressor stations and human health, which you may find useful in preparing your own comments for the public meeting or for written submission by the deadline of March 15.