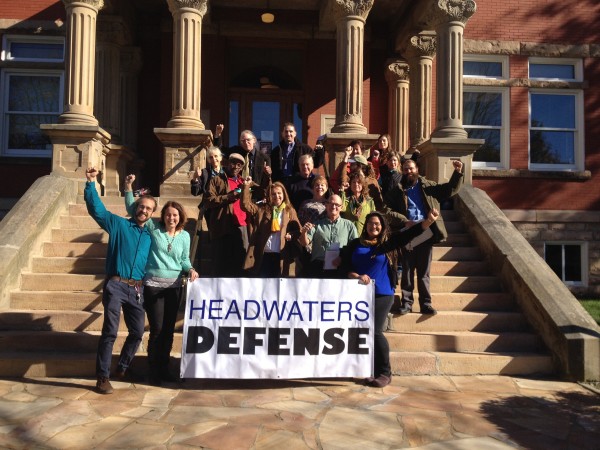 #KidsNeedCleanWater
March for Common Sense Water Testing
Friday, March 18 at noon in Fayetteville, WV
A call to action from Headwaters Defense
We are marching from the Fayette County Courthouse lawn to the Department of Health to demand that the DHHR conduct comprehensive water testing at the Fayetteville Elementary School.
Throughout Fayette County there have been numerous instances of water contamination caused by the coal and oil and gas industries. In particular, hazardous frack waste disposal at the headwaters of Wolf Creek poses a serious health risk to our community. In January, the Fayette County Commission banned oil and gas waste disposal, but the industries continue to dump.
Already, Fayette County has a high rate of leukemia, stomach cancer, thyroid and autoimmune diseases.
What connects all the people of Fayette County? Our water.
We are particularly concerned about the health and safety of our children in the public schools. Currently, the water at the Fayetteville Elementary School is visibly discolored and sedimented. It got so bad, that the school ordered the children to go on bottled water last week. The schools tested the water for bacteria and lead, but didn't find anything. They've now declared the water is safe. The kids are now drinking the tap water again despite complaints that "it tastes like blood" and "it looks dirty."
This is unacceptable. We need common sense water testing now! Join us at noon on Friday, March 18 on the lawn of the Fayette County Courthouse.
Join the event on Facebook.
News: Fayetteville Elementary students still on bottled water