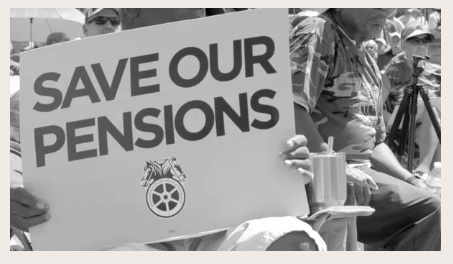 Several OVEC members and OVEC Executive Director Natalie Thompson are among those who have been interviewed for Without Coal, a four-part documentary mini-series, directed by Addison Post.
The series appears on Topic.com, which notes: West Virginia used to run on coal. Now the communities that flourished around the mines have been left to fend for themselves. Former miners, union members, environmentalists, and students work to bring their beloved home state into the 21st century.
The series examines West Virginians' efforts to face up to what is happening to the coal industry and to what has happened because of the industry, and notes, "The young people of West Virginia are clear-eyed about what will help their state move forward—and it's not more mines."
Meanwhile, politicians still refuse to deal with this reality. Trump's recent focus here has brought calls to the OVEC office from journalists; here's some of the resulting news: 
Trump touts coal, Morrisey ahead of Charleston rally
As EPA rolls out new emissions proposal, Trump returns and repeats coal vow
Trump's rollback of pollution rules to hit coal country hard
As the coal industry declines, fracked gas and petrochemical industries seek to keep West Virginia locked into fossil fuels, despite all the threats to human health and our life support system (Earth!). When news reports note our resistance to letting yet another fossil fuel industry crush our rights, our health and our future, the articles' comment sections can be, um, colorful as you can see here.
Please do watch the series. And when you see comments that need countered on news stories, please do take the time to add your own notes, to voice your opinion. 
There's a chance this Saturday to voice your opinion in the streets, and a chance this November to voice your opinion at the ballot box.
Easy e-action: Tell the EPA you oppose any plan to water down the Clean Power Plan