Kentucky artist CD Collins has long been in contact with and support of OVEC. Her album Clean Coal Big Lie is like a soundtrack for our work.
She's not only educating folks about the toll from coal.
CD has a very personal and painful message about pipeline safety that folks fighting pipelines in their communities ought to hear and see, no matter how heartbreaking this is to watch: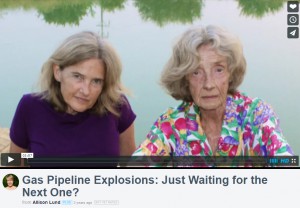 The story of CD's injury is included in the inspiring new documentary The End of the Line, which documents a a diverse coalition of Kentucky farmers, families and faith-based activists as they work together to halt the proposed Bluegrass Pipeline.