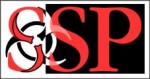 Photos by Vivian Stockman
For permission to use photos (non-profit groups, school, students, low-income organization) or to purchase one-time photo-use rights (for-profit groups) contact vivian@ohvec.org.Original digital images may be available on request.
For a New School
From the Associated Press: Coal River Valley residents launched a fundraising effort to build a new school in Raleigh County by presenting about 90 pounds of pennies and a piece of their mind to Gov. Joe Manchin on Tuesday.
The residents say Manchin and his administration have ignored their allegations that Marsh Fork Elementary has a dangerous amount of coal dust in classrooms and that its location below a coal waste dam imperils students. The school abuts Goals Coal, a Massey Energy Co. subsidiary.
Kayla Taylor, 11, gave Manchin her green piggy bank and her grandfather, Ed Wiley, laid several cloth bags filled with pennies on the floor of the governor's reception room at the Capitol before confronting the governor…
The bags of pennies, about $460 total, were donated by schoolchildren in New York City who heard about efforts to get a new school, Wiley said. Kayla added her piggy bank and others donated about $50 to the fundraising campaign called "Pennies of Promise."
A new school would cost about $5 million, said Raleigh County Superintendent Charlotte Hutchens. Marsh Fork has 217 children in preschool through 5th grade.
Before heading inside to meet with the Governor, Kayla, Ed and Coal River Mountain Watch volunteer Bo Webb spoke outside the State Capitol at a press conference attended by about 75 supporters. Below are photos from the day.
Click any image to view at full size