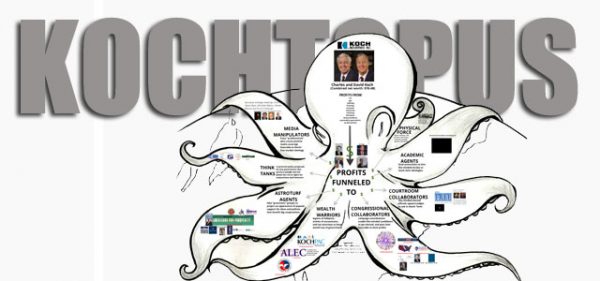 Thanks to a head up from Interfaith Power and Light and others, we've been alerted to an alarming piece of legislation that seems to be fast tracked in the 2017 U.S. Congress. The so-called REINS Act has passed the House. REINS is Regulations from the Executive in Need of Scrutiny Act, and according to NRDC (the Natural Resources Defense Council), the bill is "intended as a body blow to the regulatory process."
In a nutshell, it appears that REINS could severely hamper any kind of regulatory oversight of industry from any and all government agencies (such as the EPA, the Food and Drug Administration, etc.); it is broad and far reaching in its scope. The Koch brothers and other industrial moguls are said to be advocating for this legislation.
We are in the midst of learning more about this legislation, and we encourage you to also read and learn all you can, quickly, about this legislation. See:  
GOP Congress, Trump Already Pushing Koch Industries' Bill to Hobble Regulatory Agencies
Congress wants to rein in presidential power. Will Trump sign on? 
The Most Dangerous Bill You've Never Heard of Just Passed the House
If you become as alarmed as we are, we encourage you to contact your Congressional representatives immediately, to discourage passage of this legislation. Follow the hotlinks in this sentence to find your Congress or Senate representatives' contact information; Senate contacts are most needed.
Here's NRDC fact sheet on the bill: