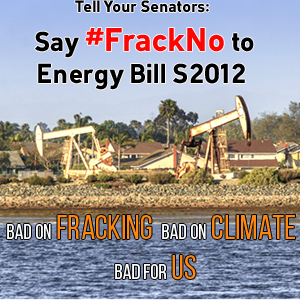 More than 370 groups, including OVEC, have signed a letter opposing S. 2012, the Senate energy bill misleadingly named the Energy Policy Modernization Act. Provisions in the bill would expand domestic oil and gas development.
Our letter states, "We strongly oppose any final energy bill that encourages more domestic oil and gas extraction and stifles our urgently needed transition toward a clean, renewable energy future."
Status of the Bill
The Senate energy bill is on the precipice of being conferenced with the House energy bill (i.e., negotiated to pass a final, unified energy bill). The vote may happen this week. Ideally the conference will not happen, and both bills die on the vine. But Senator Murkowski is pushing for conference. There, also, remains a possibility the bill could be passed during the lame duck session this fall.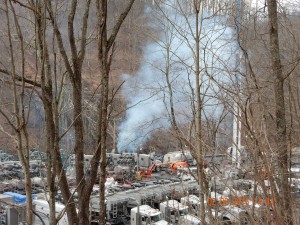 All this is to say, we need to continue showing a strong front opposing the Senate energy bill.
The Center for Biological Diversity is organizing a CALL-IN DAY TODAY AND TOMORROW (Wednesday and Thursday) to Senator Cantwell & your Senators. Even a few calls make a big difference to the members, so please take five minutes to call in.
WHO TO CALL: Sen. Cantwell (WA): 202-224-3441 and your Senator.
WHAT TO SAY: I am outraged by Sen. Energy bill S.2012, and ask that Senator X oppose conference of the bill, and any other attempts to pass the bill. The bill is terrible because it encourages fracking and bad oil and gas extraction across the country by making it easier for FERC to rubber-stamp dangerous LNG export projects and expediting approval of oil and gas projects.
What Else You Can Do
Learn more, and tap into social media to help spread the word here. Here's one sample tweet from CBD: .@SenWarren .@SenMarkey: Be our champions. Say #FrackNo to #EnergyBill #S2012.
Senators will be back in their home states starting July 4, so we encourage you to write letters to the editor, attend town hall meetings, and set up meetings with your senators to express your opposition.
Thank you!