The Huntington Herald-Dispatch reports:
The U.S. Bureau of Land Management (BLM) is again looking to open the Wayne National Forest to oil and gas drilling.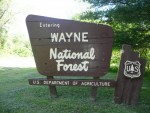 Oil and gas companies have formally expressed interest in drilling about 31,900 acres in Washington, Athens and Gallia counties through hydraulic fracturing, or fracking…
While the BLM would get paid for the leases, there are environmental concerns about the fracking process, said Dianne Bady, project coordinator for the Huntington-based Ohio Valley Environmental Coalition.
"Fracking is not like the gas wells we see around here," Bady said. "This is a whole different ball game. These areas look like heavy industrial zones. The process leads to air pollution. There are a lot of negative impacts to people who live nearby."
According to the BLM:
As the lead federal agency for federally owned minerals across the United States, the Bureau of Land Management (BLM) Northeastern States District (NSD) will begin Environmental Assessments (EAs) to consider whether or not to lease parcels on approximately 31,900 acres of the Wayne National Forest for the purpose of potential oil and gas development. Following the completion of each EA, a decision will be made by the BLM to either approve leasing parcels, not approve leasing parcels, or complete an Environmental Impact Statement (EIS) to address leasing.

As part of the process, public meetings will be held in Marietta,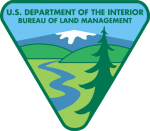 Ohio, on November 17, 2015; Athens, Ohio, on November 18, 2015; and Ironton, Ohio, on November 19, 2015 to receive public comments on leasing federally owned minerals beneath the Wayne National Forest. Acres of interest by unit are included below, followed by time and location of the public meeting for each specified unit.
Athens Ranger District, Marietta Unit, approximately 18,800 acres in Washington County, Townships of Liberty, Lawrence, Grandview, Independence, and Ludlow; and Monroe County, Townships of Green, Jackson, Lee, Perry, Benton, Washington and Wayne. The meeting will be held at Marietta College, 215 Fifth Street, in the Andrews Hall Great Room 203, 6:30 p.m.-8:30 p.m.
Athens Ranger District, Athens Unit, approximately 3,150 acres in Athens County, York Township; and Perry County, Monroe Township. The meeting will be held at the Athens Community Center, 701 E. State Street, Multipurpose Room A, 6:30 p.m.-8:30 p.m.
Ironton Ranger District, Ironton Unit, approximately 9,975 acres in Gallia County, Townships of Walnut, Perry, Greenfield and Harrison. The meeting will be held at Ohio University Southern, 1804 Liberty Avenue, Collins Center Bowman Auditorium, Ironton, 6:30 p.m.-8:30 p.m.
EAs will be conducted by a team of subject matter experts from the BLM in coordination with Wayne National Forest resource and technical specialists, and will consider the benefits and impacts associated with energy development. The BLM is committed to the responsible development of oil and gas supplies in a thoughtful and balanced way, and will work with the Wayne National Forest which manages the surface acres that have been identified in Expressions of Interest (EOIs) submitted to the BLM by industry.
For additional information regarding the EOIs, please visit https://eplanning.blm.gov/epl-front-office/eplanning/nepa/nepa_register.do and/or contact Kurt Wadzinski, Planning & Environmental Coordinator, NSD at (414) 297-4408 orkwadzins@blm.gov.