Ohio Valley Environmental Coalition
Action Alert


Supporting Organized Voices and
Empowered Communities Since 1987
 

Jun 24, 2021

View / Comment Online
Voting rights are under attack nationwide! If you are in or near Charleston, WV this evening come on out to get informed, inspired, and energized to protect this most basic right of democracy. 
Black Voters Matter #FreedomRide2021
Come out this evening, Thursday June 24 from 5 to 7 p.m. as Black Voters Matter's Freedom Rides for Voting Rights 2021 arrives in Charleston, WV.
Register here: Freedom Rides for Voting Rights 2021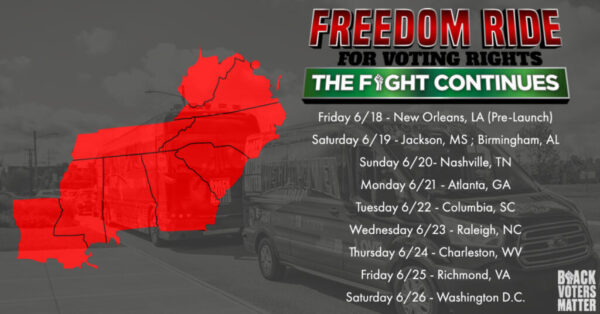 Sign Up Now to Speak to EPA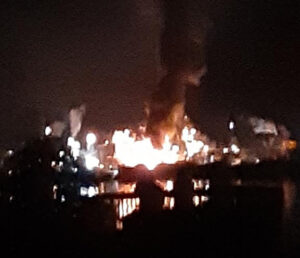 The EPA wants to hear from you as it revises the Clean Air Act's Risk Management Program (RMP) rule. This rule is supposed to help community members and first responders understand and be better prepared to reduce risks from nearby chemical plants.
EPA must issue new, strong chemical disaster prevention rules to finally prevent chemical fires, explosions, toxic releases, and other disasters.
With this revision of the RMP rule, EPA aims to better protect communities from chemical accidents and address the impacts of climate change on chemical plant safety.
EPA says, "This rule is a critical piece of EPA's work to address environmental justice issues as these facilities are often located in communities that have historically borne a disproportionate burden from pollution."
Speak up! 
July 8, 2021, 4:00 – 8:00 PM EST
To speak or listen, fill in your information at this registration link
Deadline to pre-register: July 6
Find tips for speaking up here: Talking to EPA on Chemical Plant Safety and Your Community
Note that if you wish to comment during the session, it is best to pre-register by following the above link. 
To sign up to offer a 3-minute statement during the session: At the link, on the drop-down menu of the question "Please select your desired method of participation" choose: "Provide live oral testimony."
* If you cannot sign up in advance, please click the link to get the information on how to join the session, and you should be allowed to speak, if time allows.
Please join and speak for 3 minutes (and then you can leave or you are welcome to observe the entire session).
Find more details in the EPA announcement and the EPA press release. 
Please help spread the word about the listening session. Fire chiefs and volunteer firefighters and other first responders need to know about these sessions; it is especially important that people who have experienced chemical disasters or who live near chemical plants know about this opportunity to speak up for a stronger rule to help protect their families and communities. 
Photo above of the aftermath of the December 8, 2020 explosion at a chemical plant in Belle, WV, courtesy Melissa Smoot.