Ohio Valley Environmental Coalition
Action Alert


Supporting Organized Voices and
Empowered Communities Since 1987
 

Sep 16, 2021

View / Comment Online
Whether you are near or far, you can make an impact by taking the online actions below. Check 'em out.
Tonight: Join the Virtual Town Hall to Speak with DEP
Join us at the West Virginia Environmental Council's Town Hall with the WV DEP's Environmental Advocate's Office tonight, Thursday, September 16 from 5:30 to 7:00 p.m.
This event provides an opportunity for you to bring any questions, concerns or issues straight to the Office of the Environmental Advocate. The event is free and open to the public but registration is required. Please register here. You may ask your question at the meeting or submit it in advance to lframewv@gmail.com. 
The town hall kicks off with information about a DEP-hosted September 23 virtual public meeting on the risks associated with ethylene oxide emissions in Kanawha Valley communities. Learn more about the DEP's outreach in this matter here and see the September 23 entry below for more information on how to join that meeting. 
OVEC is a member group of the WV Environmental Council.
Redistricting Hearings: Don't Let Politicians Separate Our Communities
The WV Legislature's Joint Committee on Redistricting recently finished a round of in-person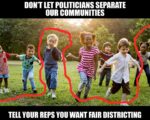 public hearings to allow West Virginians to weigh in on the process of redrawing the boundaries of legislative and congressional districts. But there's still time to let legislators know that when it comes to our districts we want a transparent process we can trust, where communities remain whole, and where voters have an equal voice.
Submit your written comments here or sign up to participate in one of three virtual public hearings scheduled for September 20, 21 and 22. If you want to speak at one of the hearings, you have to sign up tomorrow, September 17. Read more and obtain the sign-up details here, from WV Citizen Action Group, one of our partners in the WV Citizens for Clean Elections.
September 17: Find Out Why CCS is a Mess!
Please join Science & Environmental Health Network tomorrow, September 17 at 11:30 a.m. to 1 p.m. for a short briefing on Carbon Capture and Storage (CCS).
In this webinar, a leading climate scientist and engineer, a biologist, a physician, and a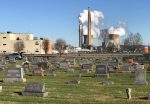 community organizer will describe the hazards and risks associated with plans of the fossil fuel industry to capture, transport and store CO2. Is it really a climate solution? How does it work? What are the economics and who is paying for it? Is this the best alternative? What do we need to know to make informed decisions about climate change?
Find out more about this briefing and register here.
And, be sure to check out OVEC volunteer Dr. Randi Pokladnik's recent blog on CCS here.
September 23: Virtual Community Meeting about Ethylene Oxide
From 6 to 8 p.m. on September 23, the federal EPA and the state DEP will provide information and answer questions about ethylene oxide, how it is managed, and associated risks in Institute and South Charleston.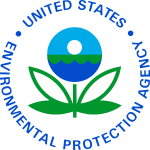 According to the US EPA's 2014 National Air Toxics Assessment for ethylene oxide (EtO) air emissions, residents living near and across the Kanawha River from the Institute and South Charleston chemical plants have among the highest risks of cancers of the white blood cells and breast cancer in females. EtO is a mutagen meaning children may be more susceptible.
This meeting to inform members of the community, public officials, and members of community organizations about ethylene oxide and known health effects, uses of ethylene oxide, and what can be done to improve community safety.
More information here.
Be sure to check out two recent Charleston Gazette articles that give much more background and highlight the long-term work on issues of chemicals safety (or lack thereof!) in our region, by the accomplished, indefatigable community advocate Pam Nixon: 
EPA, DEP reassessing high Kanawha cancer risks from air toxics after review of Union Carbide emissions 
High cancer risk from Union Carbide emissions in Kanawha persists, analysis suggested workplace study