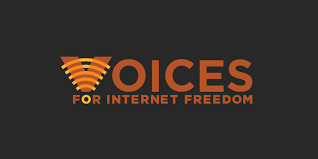 Press Release: Over 50 Racial Justice Groups Ask House Tri-Caucus To Preserve Net Neutrality
While nothing can replace meeting with one another face-to-face, the internet has changed organizing. A free and open web makes it possible to organize across communities and borders. We can reach more people than ever with information on our issues, we can learn from people everywhere about issues they face, and we can more readily see how all struggles for justice are connected. 
A free and open internet—#netneutrality—is essential to the work of people whose voices have traditionally been marginalized, misrepresented, and even ignored. Media ownership for people of color hovers at around 3%. With a free and open internet, people can bypass media gatekeepers and speak directly to one another.
Hashtags like #BlackLivesMatter, #MeToo, and #NoDAPL have helped to raise awareness and create real change, on a scale not seen before, by documenting the stories and movements of historically marginalized people.
The repeal of #netneutrality hands the web over to a few corporations. The repeal of #netneutrality means that people of color, people living in rural areas, and poor families everywhere will have a harder time obtaining fast, inexpensive internet access. The repeal of #netneutrality means those voices and stories of us who have long been marginalized, misrepresented and ignored can more easily be pushed back into the shadows. 
That's why we have joined a broad caucus of more than 50 racial and social justice groups in sending a letter to members of the Congressional Black, Hispanic, Asian Pacific, and Native American urging them to restore #netneutrality.
Read the letter here: https://bit.ly/2INh5vt. Share the letter, show your support for your #digitalcivilrights. 
Sample tweet:
Today, a broad coalition of more than 50 leading racial justice and community groups delivered a letter to the @OfficialCBC ‏@HispanicCaucus ‏@CAPAC and the Congressional Native American Caucus, urging them to sign the House CRA & restore #netneutrality https://bit.ly/2INh5vt