Working Films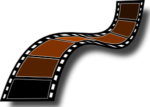 is a nonprofit organization that uses documentary film to advance social justice.
The group has an upcoming opportunity for leaders in rural communities Rural Cinema. This is a training institute and community engagement program aimed at supporting rural leaders across the United States in using film as a resource in their work for environmental justice and protection.
In 2020, Working Films will be selecting individuals and organizations in five locations directly impacted by polluting industries or transitioning from being economically fueled by natural resource extraction to adopting other more sustainable approaches.
Find more information and an application form here. Apply by February 19. 
You can help spread the word about this opportunity by sharing this Facebook post.