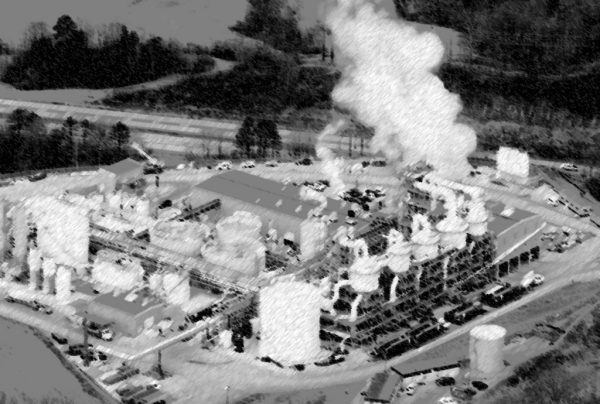 From an Earthjustice Press Release
COMMUNITY GROUPS FORCE EPA TO END DELAY OF CHEMICAL DISASTER RULE
Victory: Federal Court rules that life-saving protections must now be implemented by industry
Community groups, represented by Earthjustice, won key protections today that safeguard the public and first responders from chemical disasters. The United States Court of Appeals for the District of Columbia ruled that the Environmental Protection Agency's (EPA) delay of implementation of EPA's Chemical Disaster Rule was unlawful. Industry will now need to implement the life-saving protections of that rule. The EPA had been delaying implementation of the rule since March 2017 based on petitions from industry trade associations.  EPA stated it wanted to "reconsider" the rule.
EPA originally developed the rule after communities around the country submitted a petition in 2012 asking EPA to protect them from the constant fires, explosions, and spills they were being exposed to.
In 2013, President Obama signed an Executive Order to address community preparedness and government coordination following various tragic incidents at chemical facilities including a fire that broke out at the West Fertilizer Company plant in West, Texas in 2013 where a total of 15 people died, including 12 volunteer first responders.
The Chemical Disaster Rule amended EPA's Risk Management Program and requirements to coordinate more with emergency responders before a chemical emergency begins, to share information about chemical threats with community members, to better investigate disasters and near misses, and to assess whether safer technologies or alternatives are available to save lives and prevent injuries to workers, communities, and first-responders. As the Court today explained, "The Chemical Disaster Rule is the most recent outgrowth of Congress's effort in the 1990 Amendments [to the Clean Air Act] to ensure adequate protections against highly dangerous releases of chemicals."
Shortly after coming into office, the Trump EPA suspended these critical disaster prevention and safety measures. Today's ruling means that industry will need to start implementing practices that protect approximately 177 million people living in the worst-case scenario zones for an industrial chemical disaster. 
"The government cannot withdraw critical safety rules based on political whim – people's lives should come first,"said Earthjustice attorney Gordon Sommers.  "Today's court decision is a victory for communities around the United States who have worked for years to win stronger protections from chemical disasters, and a reminder to President Trump's EPA that no one is above the law." 
The Court held that EPA's action "makes a mockery of the statute." Finding the delay unreasonable and illegal, the Court ordered it to be vacated. During Trump EPA's unlawful delay of the Chemical Disaster Rule alone, over 58 major incidents have occurred around the United States, including the 10-mile evacuation at the Husky Refinery on April 26, 2018 in Wisconsin affecting thousands of people, where the Chemical Safety Board recently released an update on its investigation. 
Earthjustice represents the Union of Concerned Scientists, Environmental Integrity Project, Sierra Club, Coalition For A Safe Environment (Wilmington, CA), Del Amo Action Committee (Torrance, CA), California Communities Against Toxics, Louisiana Bucket Brigade, Air Alliance Houston, Community In-Power & Development Association (Port Arthur, TX), Texas Environmental Justice Advocacy Services, Clean Air Council (Philadelphia, PA), Utah Physicians for a Healthy Environment, and OVEC–the Ohio Valley Environmental Coalition (West Virginia).
The United Steelworkers Union, represented by Santarella & Eckert LLC, is a petitioner-intervenor. Eleven states—Illinois, Iowa, Maine, Maryland, Massachusetts, New Mexico, New York, Oregon, Rhode Island, Vermont and Washington—are additional petitioners.  Former Regulatory Officials, represented by Public Citizen, filed an amicus (or "Friend of the Court") brief, in support of our case. The Institute for Policy Integrity at NYU School of Law also filed an amicus brief.
Read the Earthjustice Feature: A Disaster in the Making
Note that that the opinion specifically highlights the importance of the Coalition to Prevent Chemical Disasters' 2012 petition to EPA (see p.7), as Community Petitioners highlighted in our opening brief: "In July 2012, a coalition of environmental groups, community organizations, unions, and health workers petitioned EPA for a rulemaking under Section 7412(r)(7) to "require the use of inherently safer technologies, where feasible, by facilities that use or store hazardous chemicals." Greenpeace, United Steelworkers, Sierra Club et al., Petition to Prevent Chemical Disasters to EPA Administrator Lisa Jackson (July 25, 2012). The petition cited dangers from releases caused both by accidents and by terrorist attacks on U.S. chemical facilities." (Op. at 7).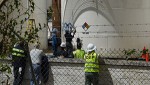 While we celebrate this legal victory, we also ask you to please read and take action on this message, from OVEC Board Member Pam Nixon, who is active with People Concerned About Chemical Safety:
This is the proposed federal AST rule that People Concerned About Chemical Safety and the Environmental Justice Health Alliance sued EPA to develop. We were represented by NRDC, and in February 2016, EPA signed the Consent Decree in New York Southern District Federal Court to have the rules developed, finalized and published by 2019. Many of us provided oral and written comments in November 2016 when EPA came to Charleston for a public listening session.
EPA extended the comment period through on Pruitt's proposal to August 24. Please send in comments asking the EPA to fulfill its obligations to develop, finalize, and publish the hazardous substance spill prevention rule(s) for ASTs. We want the rule(s) to be at least as stringent as the underground storage tank (UST) rules. It has been more than 40 years since the Clean Water Act was passed, and more than 30 years since EPA established the UST program.
Submit your comments, identified by Docket ID No. EPA–HQ–OLEM–2018–0024, ''Clean Water Act Hazardous Substances Discharge Prevention Action'' at http://www.regulations.gov. Follow the online instructions for submitting comments.
Once submitted, comments cannot be edited or removed from https://www.regulations.gov/. The EPA may publish any comments received on its public docket. Do not submit electronically any information you consider to be Confidential Business Information (CBI) or other information
whose disclosure is restricted by statute.  Multimedia submissions (audio, video, etc.) must be accompanied by a written comment. The written comment is considered the official comment and
should include discussion of all points you wish to make. The EPA will generally not consider comments or comment contents located outside of the primary submission (i.e., on the web,
cloud, or other file sharing system). For additional submission methods, the full EPA public comment policy, information about CBI or multimedia submissions, and general guidance on
making effective comments, please visit https://www.epa.gov/dockets/commenting-epa-dockets.
FOR FURTHER INFORMATION CONTACT:
Stacey Yonce, Office of Emergency
Management, Mail Code 5104A,
Environmental Protection Agency, 1200
Pennsylvania Avenue NW, Washington,
DC 20460, (202) 564–2288,
yonce.stacey@epa.gov.
Please contact Pam Nixon via info@ohvec.org if you have questions.