We've been partnering with a wonderful local job training and affordable housing non-profit,
Coalfield Development Corporation. With your help, CDC can go solar — repowering their headquarters in the town of Wayne with clean renewable energy, while building the solar workforce we need for the 21st Century here in West Virginia.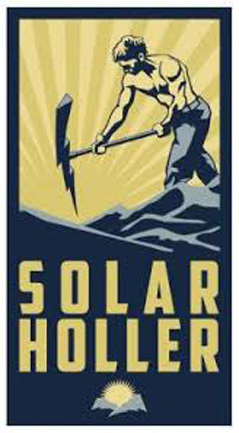 To go solar, Coalfield Development is partnering with our friends at Solar Holler, a WV social enterprise, to bring Solar Holler's nationally-recognized solar crowdfunding program to Wayne and Cabell Counties. Their first project in the area will be an 18 panel solar system on Coalfield Development's headquarters in Wayne that will save more than $20,000 over the life of the panels!
The best part? All you need is an electric water heater and an internet connection to help Coalfield Development go solar. They need your support, not your money! Individuals, as well as businesses, churches, associations, etc. can participate.
Sign up to help Coalfield Development go solar by filling out the easy form at the bottom of the page at this link.
By joining a virtual power plant of water heaters — with no cost — you can not only reduce pollution and blackouts on the power grid, but earn $100 per water heater per year to pay for this community supported solar installation. That rebate will pay off Coalfield's new solar system and fund Solar Holler's revolving fund that is bringing solar within reach of non-profits and community groups across West Virginia.
So, if you live in Cabell or Wayne County, either contact OVEC's Natalie Thompson at 304-522-0246 or natalie@ohvec.org, or head over to the Solar Holler website to learn more and join the effort to create the clean energy transition here in our homeplace.