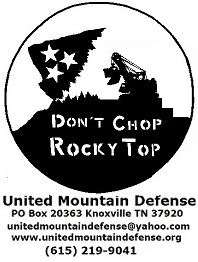 From our friends in Tennessee, who are active with United Mountain Defense:
Last month, the U.S. Office of Surface Mining issued a draft report approving the state of Tennessee's request to protect ridgetops from destructive mountaintop coal mining. If the state's request is approved, at least 67,000 acres in the North Cumberland Wildlife Management Area and Emory River Tract Conservation Easement would be preserved for future generations.
But there's still a lot of work to do!
Tennessee's mining industry is already putting up a fight, and that's why we need you to speak out for our mountains by attending one of the federal agency's public hearings on the draft report.
The public hearings will be held at the following locations:
Wartburg Central High School, Wartburg, TN on Monday, January 11, 2016
Roane State Community College, Huntsville, TN on Tuesday, January 12, 2016
Clinton Community Center, Clinton, TN on Wednesday, January 13, 2016
Campbell County High School, JROTC Room, Jacksboro, TN on Thursday, January 14, 2016'
Sign up to attend one of the hearings now!
Protecting these economically valuable and environmentally important lands has broad, bi-partisan support, including from Gov. Bill Haslam's administration and U.S. Senator Lamar Alexander. These officials, and thousands of people across our state, recognize that maintaining the integrity of our state parks, wild and scenic rivers, and national recreation areas supports tourism and brings needed jobs and economic opportunity to a transitioning region.
It's time to take a stand for the mountains, wildlife, and our communities.
Please attend one of the public hearings to let OSM know how important this decision is for the future of Tennessee's mountains.