December 2018
Dear friend and OVEC supporter,
We've made it through another year! As secretary of the Board of OVEC for the past six years, I'd like to thank you for your continued support, and to request a year-end donation that will aid us in fighting the good fight.
I joined OVEC because I love nature and want to protect the environment, but in writing this I had to reflect on why I've stuck around for nearly 30 years. It started with an epiphany. When we defeated the proposed Apple Grove Pulp Mill, which would've been the largest dioxin-producing pulp and paper mill in the country, I had a sudden realization: wow, this protesting really works. I felt empowered.
Then OVEC provided an unforgettable experience. They arranged for a volunteer to show me a mountaintop removal site. We met at a gas station on I-64. A little man climbed out of a big truck and introduced himself as Larry Gibson. As I stepped into his truck, I wondered what I was getting myself into. On the way to Kayford Mountain, we stopped in Cabin Creek where I met Larry's friends, a man who'd worked in Massey's underground mines, and his wife who made wine. While the couple dressed a deer on their kitchen table, the man recounted working conditions in Massey's mines that sounded straight out of Dickens. Back in the truck, with three bottles of wine as a parting gift, we finally arrived at Kayford Mountain. There, miles of decimated earth surrounded a small oasis of verdant land that Larry still clung to. It was, and remains, a heartbreaking sight. Like many other people I've met through OVEC, Larry and I became friends. He was a shy man when I met him, but at the time of his death years later, he roared like a tiger. OVEC empowered him too.
Giving voice to communities and inspiring action was part of Dianne Bady's vision when she founded OVEC, and that remains a lasting legacy. But when the community is silent, or when a toxic political climate threatens to turn our region into a frack site owned by the Chinese, it's OVEC's leaders and staff who march into the trenches, every day, and fight like hell to keep us moving forward, inch by inch. It takes guts and fortitude, and I know from direct experience that your support means the world. It not only provides valuable resources, be it through money or volunteerism, but it soothes the emotional impacts this work can inflict; and when success is achieved it compounds the joy because it's shared with you.
I've supported OVEC all these years because OVEC has enriched my life and my community, and because I know that when I'm unwilling or unable to protest or knock on doors, there's a tenacious group of people out there doing it on my behalf, and that's no small thing.
I am asking you to show your support to OVEC, too, by making your tax-deductible donation today, even if you have recently renewed your membership. Simply mail the enclosed card with your gift or, donate on-line at ohvec.org before December 31, 2018.
In solidarity,
Diane Wellman
We cannot do our good work without you. Check our our website, our recent newsletters, our blog, and our action alerts to get an idea of what we do. If you are already a member, you can feel proud to be a member of such a tenacious, hard-working environmental group. OVEC could not be such an effective organization without your loyal support, your time, your presence in action, and your tax-deductible contributions—adding up to victories both small and large. Please become a member, update your membership (contact us at info@ohvec.org or 304-522-0246 if you want to check on your membership status) and/or donate today.
If you shop on Amazon, please consider using Amazon Smile as a way to support OVEC without any cost to you. Go to ohvec.org/join/ and click on the Amazon Smile icon for details.
You can provide additional support to OVEC at no cost to you through your Kroger Plus Card by choosing OVEC in the Kroger Community Awards program (must renew yearly). See ohvec.org/kroger.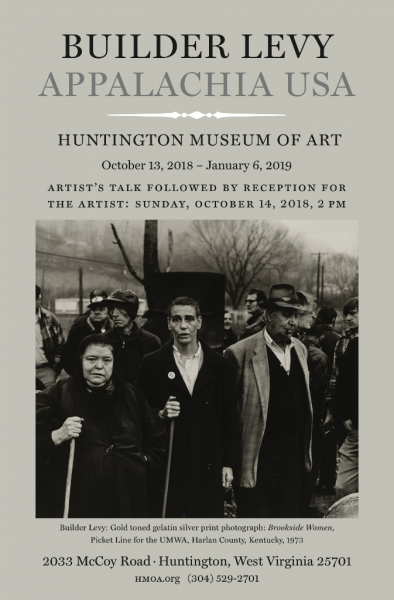 WV residents may obtain a summary of the registration and financial documents from the Secretary of State, State Capitol, Charleston, WV 25305.
Registration does not imply endorsement.