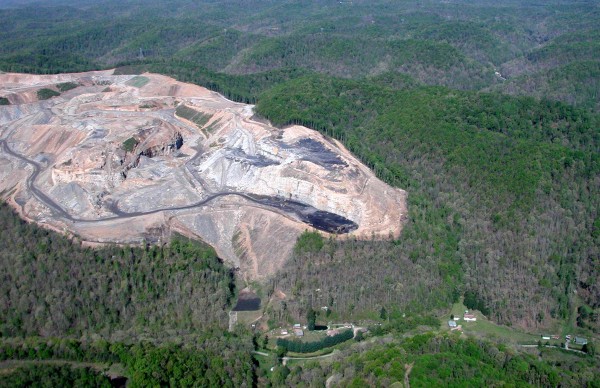 Would you like to help create a map of the landscape that you value and love–even if you have lost that landscape to mountaintop removal coal mining?
Stefania Staniscia is an Assistant Professor of Landscape Architecture at West Virginia University. She's working on a research project that aims to describe and map areas where mountaintop removal and strip mining have forever changed the landscape. 
If you live near or were forced from your homeplace due to mountaintop removal, then you are the expert for this project, if you are willing to share your memories and passion about your homeplace.
This project aims to elevate local people's perspective on their homeplaces, and to discover and map important landscape features that are overlooked by official map-making–features that are usually ignored or even obliterated when mountaintop removal coal mining devours the landscape. 
If you want to take part, or want more information, please contact 
Stefania Staniscia
SDCD / Davis College / West Virginia University
4316 Agricultural Sciences Building
1194 Evansdale Drive
Morgantown, WV 26506-6108
(304) 293-5543 office
stefania.staniscia@mail.wvu.edu
Stefania says: 
The aim of this project is to capture aesthetic, perceptual and experiential qualities of the landscape through people's eye, and to gain knowledge of communities' views and values attached to their landscape. I believe that local communities will benefit from this activity. With a document at hand that shows where cherished landscapes and valued places are, the community will be empowered in its interactions with government and local authorities or private investors and developers. The map created with the participation of residents represents not only the acknowledgement of the existence of valued places—in fact, if something is not represented in a map it officially doesn't exist, even if it actually does–but also the graphic expression of a declaration of values.