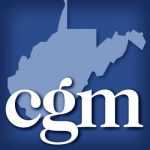 March 8 Update: HD Media is successful bidder for Gazette-Mail
Update: Deadline to sign letter extended to midnight Monday, February 26. 
On behalf of its employees and its readers (including you!), are you feeling some sustained outrage about the bankruptcy and pending auction of the Charleston Gazette-Mail?
If so, please sign on to this letter, and ask your family and friends to do so, too. 
If not, think about it! Losing the Charleston Gazette-Mail will be a terrible blow to a state that's already reeling under the influence of special interest money in elections and political leaders beholden to those interests. As a February 2 article in the New York Times notes: 
For decades, The Charleston Gazette-Mail in West Virginia has exposed corruption, greed and incompetence with a tenacity that was rewarded last year with journalism's highest honor, a Pulitzer Prize.
…The paper exposed corruption under multiple governors, one of whom, Arch A. Moore Jr., refused to call it by its name, addressing the publication only as 'the morning sick call.' (Governor Moore, a Republican, later spent time in prison after admitting to accepting illegal campaign contributions.)
The paper also has a long history of rigorously reporting on the coal industry.
After the recent death of Paul Nyden, a longtime investigative reporter who had exposed dangerous and dishonest practices in the industry, Senator Joe Manchin III, Democrat of West Virginia, was unequivocal about his impact.
'West Virginia is safer for our coal miners and healthier for our communities because of Paul's work,' he said in a statement.
That penetrating reporting has continued under Ken Ward, Jr., considered by some to be among the nation's best coal reporters. His impact was on display this week at a coal conference when a lawyer joked about his absence, holding up a pink piece of paper with Mr. Ward's name on it to laughter from the crowd, according to a reporter in attendance.
The lawyer mentioned here is one who frequently represents coal company interests. His joy at the demise of the Charleston Gazette-Mail and potential layoff of journalist Ken Ward underlines the extreme importance of investigative reporting to the health and welfare of West Virginians.
But that level of investigative reporting will be hard to maintain if the current high-bidder for the Charleston Gazette-Mail becomes the paper's owner. That bidder is Wheeling Newspapers, formed by Ogden Newspapers to bid on the Gazette-Mail. Ogden has a reputation for laying off reporters, and piling more work onto the remaining ones, so that their ability to carry out their jobs well is compromised. A well-staffed newsroom is critical for robust coverage of public affairs. 
Equally alarming, Ogden-owned papers tend to extol the virtues of polluting industries and the politicians who garner campaign contributions from these industries, while ignoring the voices of those who suffer from the practices of those corporations and politicians. For instance, the Ogden-owned paper in Parkersburg has produced scant investigative coverage of the Teflon/C8 issues that so gravely impact residents' lives there. Ogden's Wheeling paper tends to publish the viewpoints of those who are overjoyed about the coal and fracking-related industries, while ignoring those who may have issues with the pollution or workplaces conditions associated with these industries.
It would be really troubling to exchange the Gazette-Mail's investigate journalism for the typical Ogden fare. 
We understand that, under certain circumstances, bankruptcy court proceedings allow debtors to accept a closing auction bid that is not necessarily the highest bid, but rather the "highest and best" bid, if that bid contains fewer contingencies and/or provides certain values, such as the retention of existing employees and protecting societal needs. The work of the Charleston Gazette-Mail shows us what a vital role investigative journalism can play in protecting and serving societal needs.
That's why we've written this sign-on letter, which is addressed to the officers of the Daily Gazette Co. (the Gazette-Mail) and the CEO of United Bank, its creditor. Please do sign on.
Learn more: 
Gazette-Mail declaring bankruptcy; Wheeling Newspapers is planned buyer
Judge delays ruling on bidding process for Gazette-Mail
Bids for Gazette-Mail won't disclose plans for employees
The ongoing fight for the public's right to know
Sounding the alarm over daily's sale to Ogden