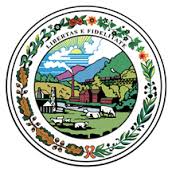 A guest blog by Robin Wilson
You have until Saturday, January 27 to file to run for elected office in West Virginia. See this pdf from the WV Secretary of State for filing details. Postmark your application by January 27.
Why run?
As the economy, climate, health care, and environment worsen, it is important voters hear from candidates who are outspoken and who look for solutions on these issues. If you don't win, you will still gain credibility and much needed experience. Our democracy needs to be revitalized!
The more candidates that run, the more we dilute the funds billionaires spend on their candidates who promote a destructive agenda.
It deepens your own political analysis to jump in the mix, giving stump speeches, discuss issues with a broad range of voters. Working with a campaign committee allows you to  figure out creative ways to engage people, and that revitalizes democracy.  is important in progressive ideas.
Here is the form you will need to file. It needs to be notarized. Fling fees start at $10 if you want to run for your county Democratic Executive Committee.  For more information, call the WV Secretary of State's office at 304 558 6000.